November 2022. The 14th Meeting of the Conference of the Contracting Parties to the Ramsar Convention on Wetlands (COP14) celebrating Wetlands of International Importance is taking place, in a hybrid modality, in Wuhan (China) and Geneva (Switzerland). It brings together representatives of more than a hundred countries, but also many NGOs, around the theme "Wetlands Action for People and Nature".
November 1962. At the closing conference, in the Camargue, of the MAR project, led by Luc Hoffmann and the Tour du Valat, documenting for the first time on a scientific basis the decrease of aquatic birds and the massive loss of wetlands, governments, NGOs and wetlands specialists call for an international treaty on wetlands. This was a revolutionary idea at a time when no intergovernmental environmental treaty existed. An utopia that became a reality nine years later with the signature of the Convention on Wetlands of International Importance in the city of Ramsar on the Caspian Sea. The crowning achievement of a decade of hard work and skilful diplomacy by Luc Hoffmann and many people dedicated to the cause of wetlands.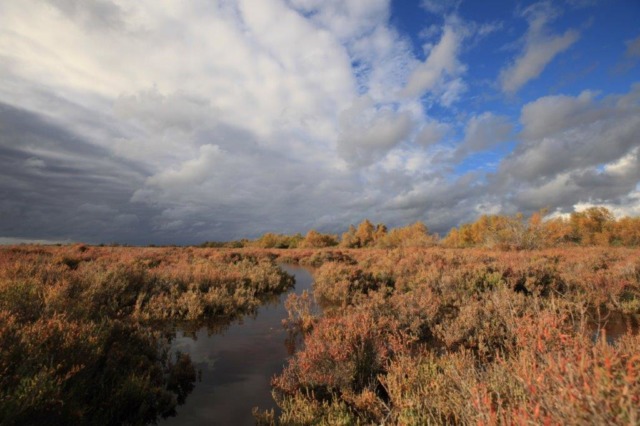 How far we have come since then! The Ramsar Convention now has 172 contracting parties. Nearly 2,500 sites have been designated as Wetlands of International Importance, covering nearly 256 million hectares.
This sixtieth anniversary is an opportunity to remember the critical role played by Luc Hoffmann and the Tour du Valat. Through this MAR project (for "MARshes, MARais, MArismas"), many actors were mobilized for the first time on an international scale, such as the International Union for Conservation of Nature and Natural Resources (now IUCN-International Union for Conservation of Nature), the International Waterfowl and Wetlands Research Bureau, IWRB (now Wetlands International), and the International Council for Bird Protection, ICBP (now BirdLife International). These actors are still at the forefront of nature and wetlands action today.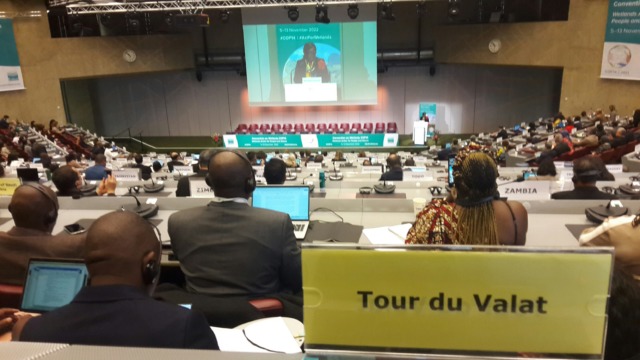 Sixty years later, it is clear that, despite the action of the Ramsar Convention and NGOs, the fate of wetlands is increasingly worrying. At a time when the major societal challenges – climate change, water supply, food security… – have never been so intense, the Tour du Valat is more than ever committed to the cause of wetlands and humans. Tour du Valat is widely represented at the Ramsar Cop 14 (November 5-13, 2022), taking part in the debates and co-organizing several side-events, to remind people that wetland conservation and restoration are very effective and low-cost solutions with multiple collateral benefits. Nature-based Solutions. Our life insurance.
---
Participation In side events – Tour du valat

Monday, 7th November
Wetlands as Nature-based Solutions for Sustainable Development and Climate Change Mitigation
Time: 19:45 CET
Venue: Room 3
Details: Wetland-based Solutions projectgathers a powerful network of expert organizations working to preserve and restore Mediterranean wetlands, which pool their expertise and experiences to improve skills, identify successful solutions, raise awareness, and spread best practices across the basin.
Lead organisation: MedWet
Partner organisations: MedSea Foundation, EuroNatur, WWF Tunisie, WWF Spain, Tour du Valat, IUCN ECARO, BirdLife Europe, IUCN-Med, MAVA Foundation
Wednesday, 9th November
Wetlands in Morocco : A Strategy and Partnerships for conservation and development of the Ramsar site network
Time: 18:30 CET
Venue: Hôtel Warwick
Lead organisation : ANEF (Agence Nationale des Eaux et Forêts)
3 key steps for successful wetland restoration
Time: 19:45 CET
Venue: Room 14
Details: This session aims to disseminate tools and good practices for Contracting Parties and other stakeholders to embrace and implement national wetland restoration programmes. The session will particularly emphasize three key steps: how to develop/strengthen capacities, how to define a large-scale prioritisation strategy that integrates science-based evidence and social considerations, and how to monitor results.
Lead organisation: Ministry of Ecological Transition, France.
Partner organisations: Ministry of the Environment, Finland; IUCN Commission for Ecosystem Management; Tour du Valat; Metsähallitus, Parks & Wildlife Finland
Selected key results of the RESSOURCE project: (1) Promoting waterlily cultivation in the Senegal delta; (2) supporting the designation of the 4th Sudanese Ramsar site and (3) developing a MOOC on African waterbirds and wetlands
Time: 19:45 CET
Venue: Plenary E
Details: The RESSOURCE Project, launched in 2017, is coordinated by FAO and implemented by technical partners with recognized expertise in birds & wetlands conservation and food security. Co-funded by the French Facility for Global Environment and the European Union, the project is the Sahelian component of the Sustainable Wildlife Management Programme (SWMP). During this side-event, three major results of the RESSOURCE project will be displayed: (1) Promoting waterlily cultivation in the Senegal delta; (2) supporting the designation of the 4th Sudanese Ramsar site and (3) developing a MOOC on African waterbirds and wetlands.
Lead organisation: Food and Agriculture Organisation of the United Nations (FAO)
Partner organisations: Higher Council for Environment and Natural Resources (Sudan) Tour du Valat (Unité de Soutien Technique à l'initiative africaine de l'AEWA) Office Français de la Biodiversité OMPO (Oiseaux Migrateurs du Palearctique Occidental) Fondation François Sommer
Thursday, 10th November
Wetlands mapping: Focus on National Initiatives
Time: 18:30 CET
Venue: Room 14
Details: The side event would present a few national initiatives aiming to implement Earth Observation-based mapping tools in support of wetland inventories, by focusing on existing projects in different countries, in particular in Europe and Africa.
Lead organisation: Tour du Valat
Partner organisations: Ministère de la Transition Écologique (France), Office Français de la Biodiversité, Group on Earth Observation, GEO Wetlands, Agence Gabonaise d'Études et d'Observations Spatiales, European Space Agency, Wetlands Internartional, MedWet
GEO Wetlands Initiative: Supporting Global and National Wetlands Inventories with Earth Observations 
Time: 19:45 CET
Venue: Room 14
Details: Participants will learn about the current applications of Earth Observation for wetlands, the future developments, and how GEO Wetlands intends to contribute to the implementation of the Ramsar Strategic Plan and support Contracting Parties in building their national wetland monitoring.
Lead organisation: Group on Earth Observations
Partner organisations: JAXA, ESA, Tour du Valat, AIRCAS, Data Terrra Frenh Researh Infrastructure, AGEOS, Wetlands International, soloEO, Earth Research Institute UC Santa Barbara, NASA, USGS, UNEP
Funding at Scale Wetlands and Freshwater Conservation and Sustainable Water Resource use: examples of successes and challenges from the Mediterranean
Time: 19:45 CET
Venue: Room 4
Details: Taking the Mediterranean as an example, this session will explore where are the opportunities for both fundraising and investment, based on demonstrated successes.
Lead organisation: MAVA Foundation
Partner organisations: Mediterranean Wetlands Initiative (MedWet), French Ministry of Ecology, Sustainable Development and Energy, Wetland-Based Solutions, Wetlands for Mediterranean Resilience, Vertigo Lab consultancy and Private Sector partner, MAVA Foundation
Saturday, 12th November
The Future of Wetlands – an Intergenerational Dialogue
Time: 19:45 CET
Venue: Plenary C
Details: This side event will involve an intergenerational dialogue between youth who are working on wetlands, and a number of experienced wetland professionals. They will discuss the implementation of the youth draft resolution, key challenges to the wise use of wetlands in coming decades, synergies with other MEAs, and how to stay positive.
Lead organisation: Youth Engaged in Wetlands
Partner organisations: East Asia-Australasian Flyway Partnership (EAAFP), Wetlands International (WI), Wildfowl & Wetlands Trust (WWT), World Wide Fund for Nature (WWF), ASEAN Centre for Biodiversity (ACB), Ramsar Convention on Wetlands Secretariat (TBC), Mangrove Conservation