Go quickly discover our new website dedicated to the sponsorship of the
Greater Flamingo:
Why adopt a Flamingo?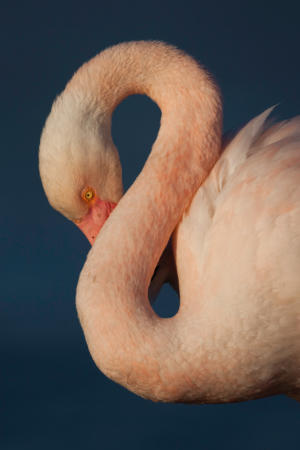 By adopting a greater flamingo, you not only help the whole species but also the wetlands
that they love so much! The Tour du Valat and a network of observers across the Mediterranean will be able to continue their efforts to safeguard this emblematic species.
Your contribution will directly support our study and protection of the greater flamingo by enabling us to purchase the equipment required for birdwatchers in North and West Africa, and the Middle East.
Reading the rings on flamingos' legs is a difficult task, and mistakes are sometimes made due to the poor quality of the equipment. For example, binoculars can only be used to read a ring if a Flamingo is less than 50 metres away, which is rarely the case, whereas with a telescope the sighting and reading can be done at a distance of 300 meters.
How much does it cost?
Several offers are available, on our brand new website dedicated to the sponsorship of our flamingos.
Key figures
Over 800,000 rings read in 40 years (the record was 44,000 in 2009), by 5,900 different people.
Over 70,000 greater flamingo ringed since 1977 (more than 27,000 in the Camargue);
Price of a telescope: €1,500