Make a donation or a bequest
If the Tour du Valat's values are dear to you and you appreciate the quality of its independent research, you can make a long-term commitment and contribute to the development of its activities by making a donation or a bequest to the Tour du Valat Foundation. Your donation is tax deductible.
Example of a bequest: the Petit Saint-Jean Estate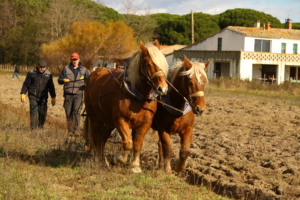 Thanks to the generosity of Mr. Bernard, the Tour du Valat has inherited a 101 ha estate in the Camargue (Gard), which has a remarkable 50 ha pine forest, 24 ha of marshes, and 26 ha of farmland. Faithful to the spirit of the donor, the Tour du Valat is developing an agroecological project on this site with various partners. Its aim is to set up a productive, sustainable, resilient and autonomous agricultural system that takes advantage of the synergistic effects of the natural habitats.
Feel free to contact us for further information (e-mail).