This article was published in the Plant Biosystems journal in October 2019. It deals with the use of goat grazing in order to restore plant biodiversity in the southern Rhône valley.
You can access it on the Tour du Valat documentary web portal here.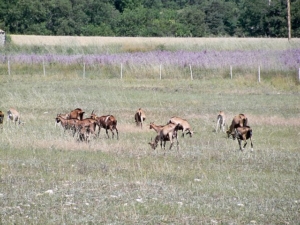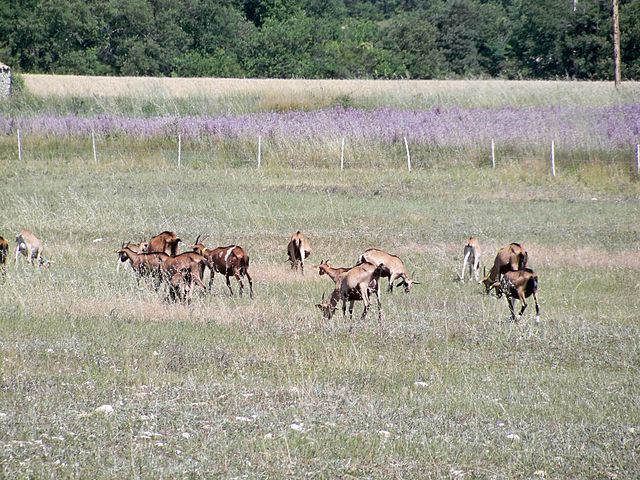 Abstract: Consumption by animals remains one of the key points to assess the effectiveness of grazing impacts in woodland for increasing understorey plant diversity. To limit the spread of the brambles and restore understorey plant diversity on an artificial embankment an original system of clearings connected by paths was created by mechanically crushing brambles and allowing them to be grazed by rustic goats. The analysis of the indices of consumption of bramble under GIS has been used to provide an estimation of the volume ingested and an estimation of the effectiveness of the goats. The impacts of three different managements (goat grazing, brush clearing and grazing, clearing and exclusion of grazing) and control without management were then tested during a three-year period. The monitoring of the vegetation on permanent plots provided evidence that goat grazing significantly increased in the short term the species-richness and heterogeneity of herbaceous plants communities, in complement with prior clearing. Thus, the objectives of the managers to open up the area and reduce the bramble cover were achieved, but the prior introduction of goats and the installation of mobile enclosures would be advisable in order to ensure the sustainability of these measures on plant diversity in the long term.
Bibliographical reference: Moinardeau C., Mesléard F., Ramone H., Dutoit T. 2019. Using mechanical clearing and goat grazing for restoring understorey plant diversity of embankments in the Rhône valley (Southern France). Plant Biosystems – An International Journal Dealing with all Aspects of Plant Biology:1–11. doi: 10.1080/11263504.2019.1686080