As part of a new project funded by the French Development Agency (AFD) intitled "Civil society capacity building for sustainable wetland management in southern and western Mediterranean" (download the leaflet below), coordinated by the Tour du Valat and aimed at strengthening the capacities of 10 environmental NGOs from seven Mediterranean countries, the Royal Society for Nature Conservation (RSCN) of Jordan and the Tour du Valat organized a 2-day training of trainers on wetland restoration through hydrology on 9-10 April 2019 at the Azraq Wetland Reserve (Jordan).
In total, 12 people attended this first training course provided by the RSCN, which, with the exemplary case study of the Azraq oasis for which it is manager, has extensive experience in the restoration of wetlands and in the challenges involved in a region where water resources are scarce and socio-economic pressure on it is increasing.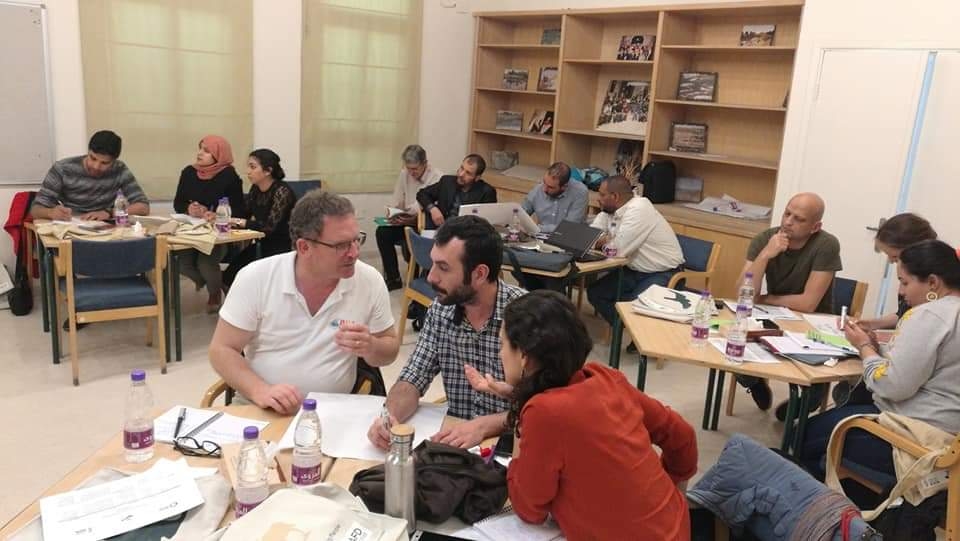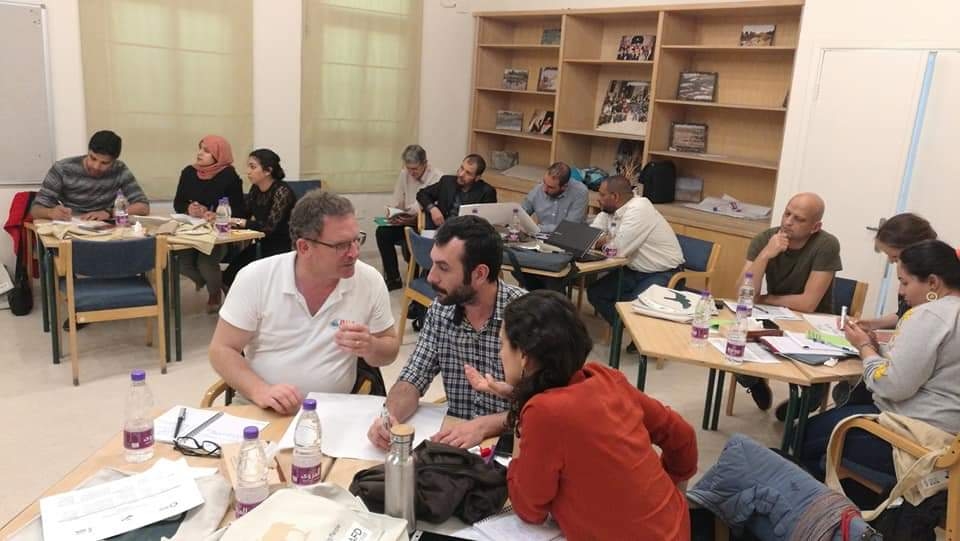 This training aimed at introducing the trainees to the concept of wetland restoration using the dynamics of water and how wetland managers and planners can apply different approaches of restoration, according to the needs, objectives, and available resources. Trainees from eight Mediterranean countries attended the session and participated in the activities and exercises, while sharing their experience in wetland restoration from the sites where they are working in their countries.
During the workshop, the technical aspects of restoration were discussed, and the technical terminology of restoration, re-establishment, and recreation were all presented. A role-playing game was performed to show the trainees the importance of involving stakeholders of multiple sectors. In this role-playing game, the trainees realized the role of each stakeholder and the importance of having them all on board during any restoration/rehabilitation work.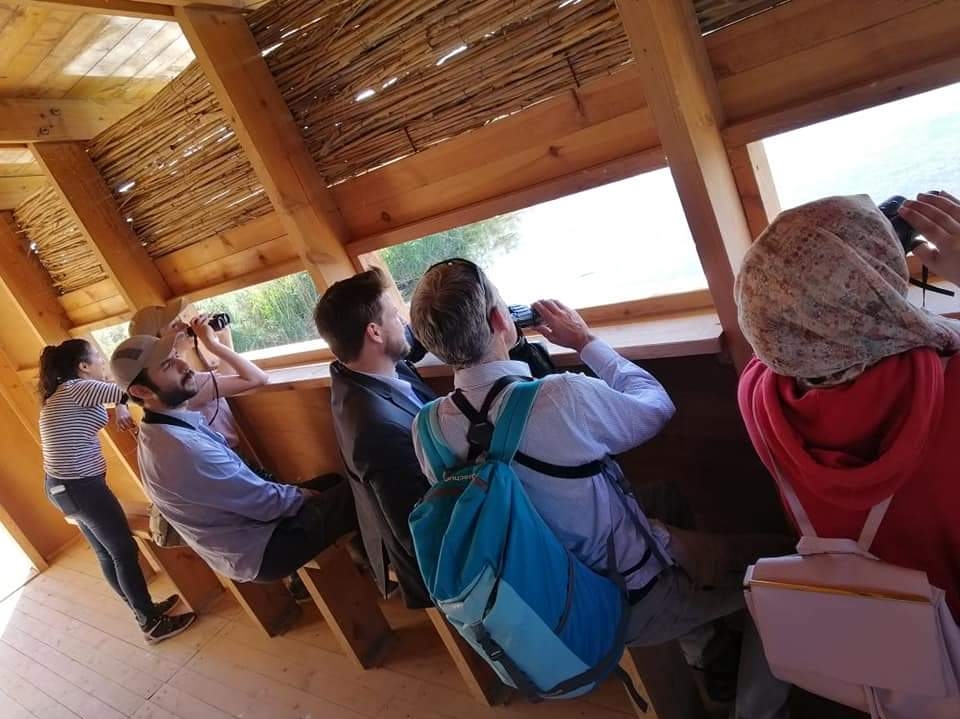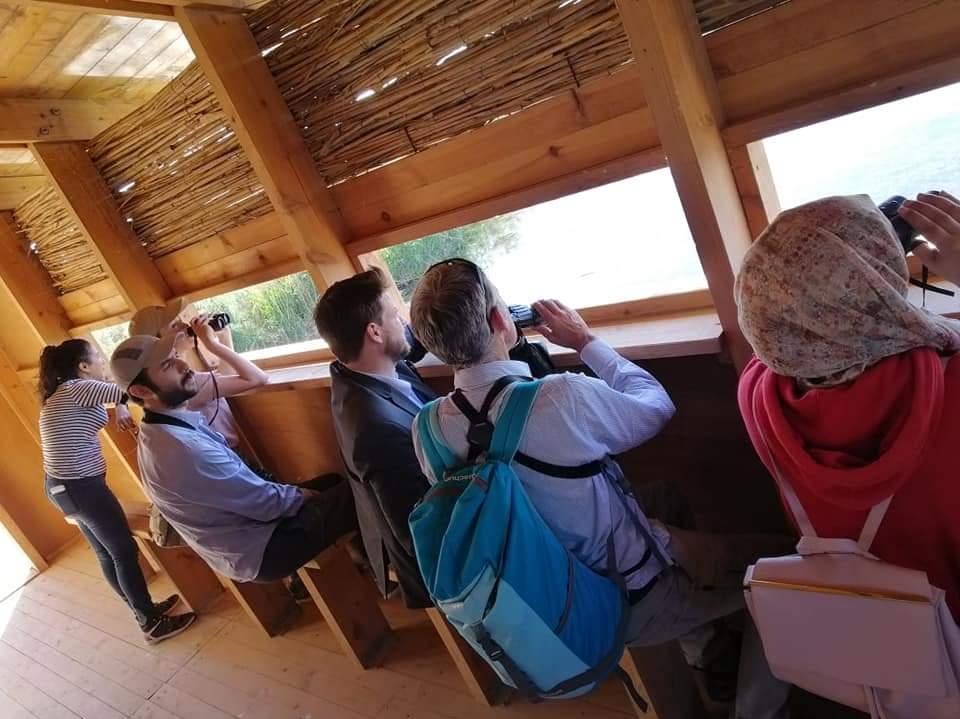 On the second day, trainees enjoyed a field trip to Azraq Wetland Nature Reserve, where they stopped at different locations that illustrated the rehabilitation concepts discussed during the workshop. They were also presented with real-life examples of how a minimum water regime could be guaranteed for the Reserve despite the overall water shortage and intensive use in the area, and how one can initiate a rehabilitation process and redistribute water according to the original regime.
Several concepts were highlighted in this course, namely the use of science in restoration, the engagement of stakeholders and respect for their interests, the multi-sectoral work in rehabilitation, and the proper monitoring programme for the effectiveness of restoration work.
2nd training in Izmir (Turkey) on 17-21 June 2019
This first training in Jordan will be followed by a second one with new participants in Izmir, Turkey, from June 17 to 21, 2019, within the context of this same project.
It will gather 15 participants from various nationalities around the Mediterranean (Turkey, France, Tunisia, Montenegro…) during 4 days, and will deal with the setting up of an advocacy campaign, how to develop an educational program focussed at environmental issues, and the training of trainers.
Contacts: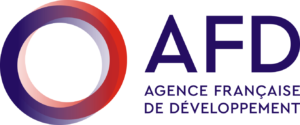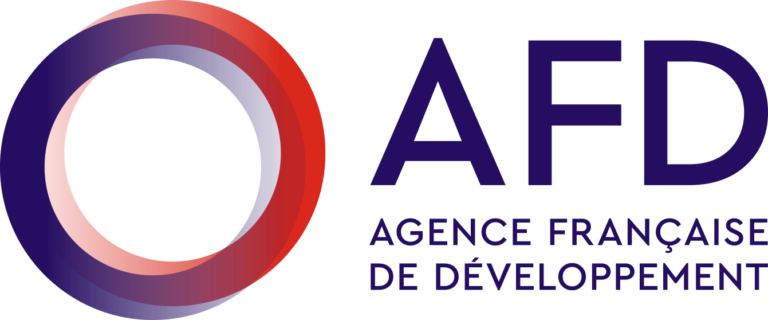 This project is supported by the Agence Française de Développement