PRESS RELEASE

On Tuesday November 19, 2019, a new funding agreement for the project to support civil society and the sustainable management of Mediterranean wetlands, which is backed by the Tour du Valat, was signed with the French Global Environment Facility (FFEM).
Mediterranean wetlands feature ecosystems teeming with biodiversity, which is disappearing because of the major demographic, economic, and agricultural pressures they are facing. Wetlands can nonetheless provide resources to the local populations and enable them to develop sustainably. They can be preserved with the help of civil society in the partner countries (Morocco, Algeria, Tunisia, Libya, Turkey, Lebanon, Jordan, Albania and Montenegro).
Backed by the Tour du Valat, this project aims to improve the consideration given to wetlands in decisions linked to development and land-use planning in the southern and eastern parts of the Mediterranean Basin (learn more). This goal would entail building the capacity of civil society so it can successfully conduct wetlands management activities, as well as influencing the sectors of development that have an impact on these wetlands, targeting in particular the factors that are responsible for the degradation of these environments.
Launched under the auspices of the Agence Française de Développement in October 2018 in Tunis (learn more), several technical training workshops have already been organized within this project by the Tour du Valat in Turkey, Jordan, Albania, and France.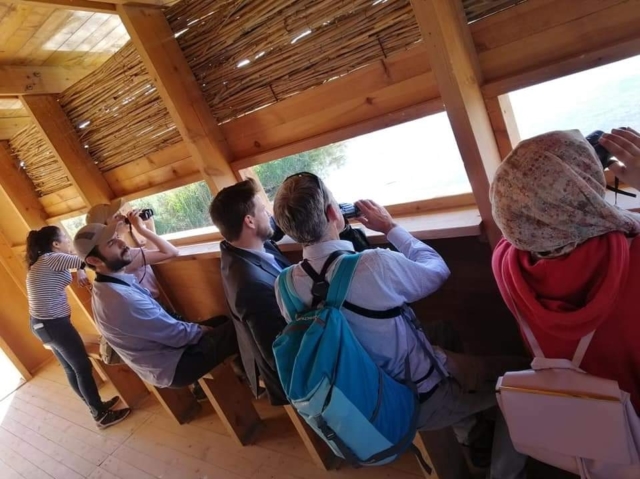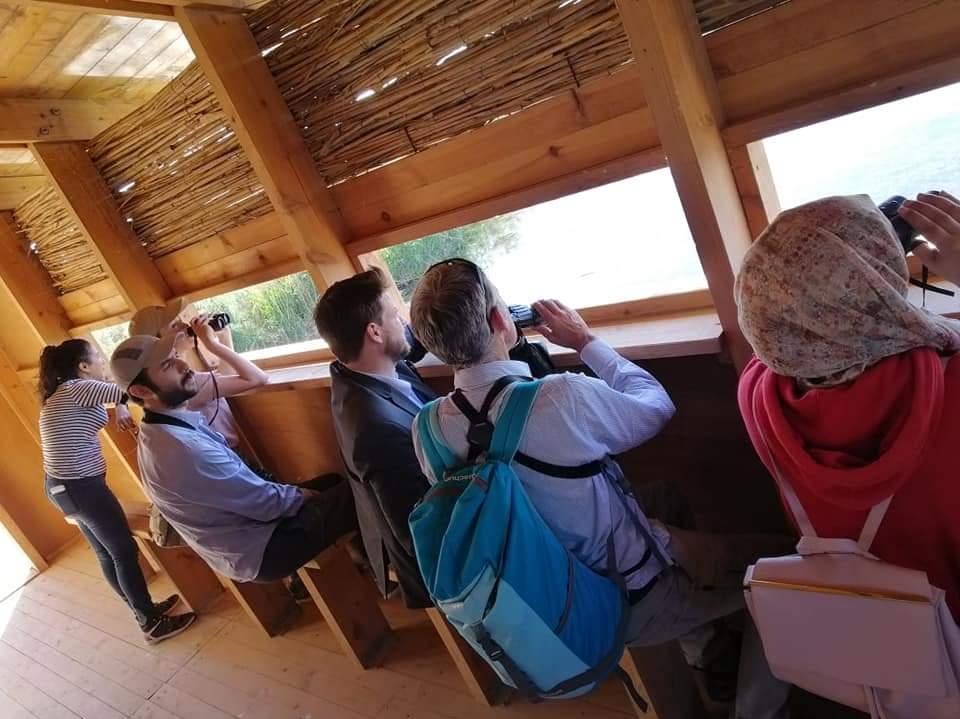 A new three-year €662,500 agreement that will benefit 12 civil society organisations in the southern and eastern parts of the Mediterranean Basin was signed with the FFEM on 19 November. It will make it possible to further develop the project focusing on training activities and on building resource management capacities.
These activities were described in detail at the launch event on Tuesday, 19 November 2019 at the Tour du Valat, which was attended by FFEM representatives and ones form partner organisations.
Contacts: Laura Dami (e-mail / 04 90 97 29 84), Project Leader—Mediterranean Waterbird Network (MWN), and Christian Perennou (e-mail / 04 90 97 29 82), Project Leader— Mediterranean Wetlands Observatory (MWO).
The Tour du Valat Foundation
The Tour du Valat, a research institute for the conservation of Mediterranean wetlands, was created more than 60 years ago by Luc Hoffmann. It has since developed its activity with a constant aim in mind: to better understand wetlands so we can better manage them. Convinced that these threatened habitats can not be preserved unless human activities and natural heritage protection are considered to be interdependent, the Tour du Valat has long been developing research and integrated management programmes that foster exchanges between users and scientists, mobilise a community of stakeholders, and advocate the advantages of wetlands vis-à-vis decision-makers.
French Global Environment Facility
The French Global Environment Facility (FFEM) supports innovative projects in favour of the environment in developing countries. Created in 1994 by the French government following the first Earth Summit in 1992, it has already provided support to 333 projects in over 120 countries, two thirds of which are in Africa.
The FFEM works in partnership with public, private, and civil society stakeholders in the South as well as the North, and with donors and international organisations. The projects it funds generate environmental, social, and economic benefits locally. They contribute to the conservation of biodiversity, the climate, international waters, land, and the ozone layer, and fight against chemical pollution. The FFEM's specificity is that it focuses on pilot projects from which it draws lessons and then disseminates their innovative aspects at a broader scale.