From 19 to 22 September, RIVOC organised the 2023 edition of the Biodiversity and Vectors Summer School at the Tour du Valat, which brought together 18 participants from 5 countries (France, Burkina Faso,Ivory Coast, Spain and Tunisia).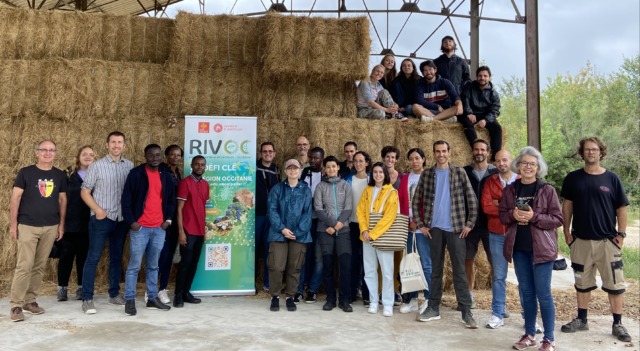 After an opening address by Marion Vittecoq, who presented the Tour du Valat and its activities, emphasising the importance of the link between biodiversity and vectors, the summer school began with a lecture by Simon Blanchet (CNRS, deputy director of the theoretical and experimental ecology station at Moulis) on "The links between biodiversity and ecosystem functioning: a genomic perspective".
A total of 5 lectures were given:
Overview of biodiversity within vector-plant relationships (M. Uzest et N. Sauvion, INRAE)
What are the links between climate change and vertebrate vectorial diseases? From the simple to the complex (D. Fontenille, IRD)
Ticks and their microbiota (T. Pollet, INRAE)
Medical and applied malacology: understanding the diversity of snails – trematode interactions and their associated riks (A. Vazquez et O. Rey, Université de Perpignan)
Culicidae in the Camargue, study and capture methods (J.-B. Ferré, EID Méditerranée)
Field visits were organised, with the setting of various traps to catch mosquitoes and the collection of molluscs in a small pond near the Tour du Valat. Practical work was then carried out to enable participants to familiarise themselves with the identification of vertebrate and plant arthropods (insects and ticks).
| | | |
| --- | --- | --- |
| © Nicolas Sauvion-INRAe | © Nicolas Sauvion-INRAe | © Nicolas Sauvion-INRAe |
After several intense days, the participants left very satisfied. The organisers are already planning a 4th edition in 2024.