The Vjosa River in Albania is one of the most iconic rivers in Europe. Together with its tributaries it forms the most intact river system of the continent outside Russia. However, the Vjosa is at risk due to the planned construction of hydropower plants as well as infrastructural development plans near the river's mouth.
Experts of river landscapes from various scientific disciplines stress that recently conducted research in the Vjosa basin strongly suggests an urgent need for a careful re-assessment of risks posed by the planned hydropower projects at Kalivaçi and Poçemi.
In addition to the destruction of unique ecosystems, these projects – according to recent research –will:
fail to mitigate the downstream flood risk as the dam is not designed to retain large flood flows;
hamper agricultural development by lowering the groundwater table and allowing salt-water intrusion downstream of the reservoirs;
constrain touristic development due to coastal erosion as a result of high sediment retention in the reservoirs;
generate high maintenance costs of the reservoirs and a comparatively short life-span thereof, as high load of fine and coarse particulate sediments will fill the reservoir;
increase hazards of seismic activity in the Vjosa region.
In line with these risks, these scientists, urge, with a petition, the Albanian government, namely Prime Minister Edi Rama, Minister of Tourism and Environment Blendi Klosi and Minister of Infrastructure and Energy Belinda Balluku to:
agree on a time period of two years (2020/2021) for a thorough review of the current hydropower development plans in the Vjosa River basin;
jointly explore economically feasible options for a sustainable 'Vjosa River Strategy' within the framework of the evolving River Basin Management Plan;
establish a 'Vjosa River Science Round Table' involving national and international experts in order to allow for informed decision making on key identified issues related to the Vjosa River catchment;
follow Albania's political and legal commitments to meet international conventions as well as EU requirements.
This Petition of Scientists for the Vjosa River has been handed over to the Albanian President, the Head of Parliament, the Vice Minister of Infrastructure and Energy as well as to the ombudsman in Tirana on February 14th.
The President strongly emphasized his support to protect the last wild river in Europe. He suggested the organization of an international science conference under his auspice, in order to discuss the importance of protecting the Vjosa from hydropower projects. The Head of Parliament also promised to support the scientific evidence brought forward by the scientists.
Several scientists from the Tour du Valat were signatories to this petition.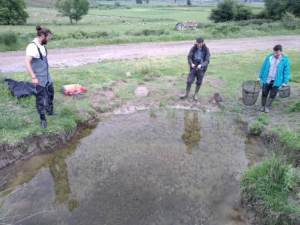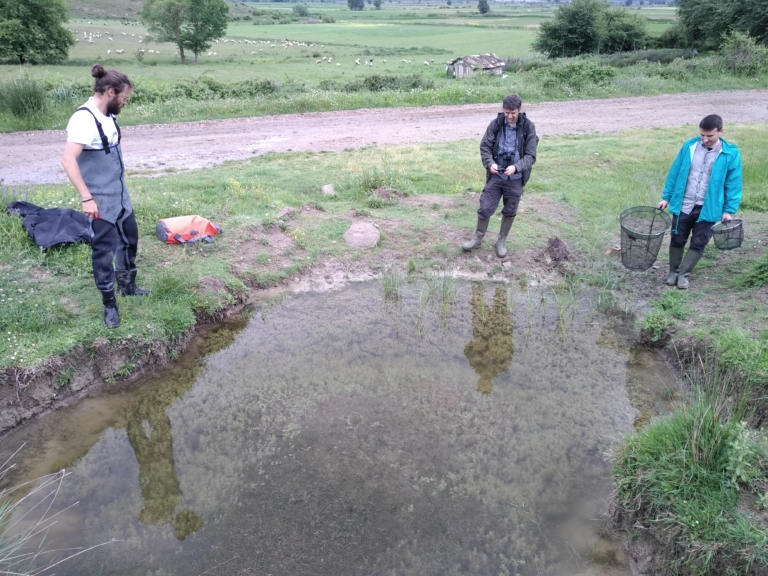 In addition, three scientists from the Tour du Valat carried out fieldwork there in May 2019 to improve knowledge of the biodiversity of the Vjosa river catchment area. Their report provides information on the impacts that these dam projects could have on biodiversity. Another fieldwork was initially planned for the spring.
| | |
| --- | --- |
| Emys orbicularis © A. Olivier | Anguis graeca © A. Olivier |
| Lissotriton graecus © A. Olivier | Rana dalmatina © A. Olivier |