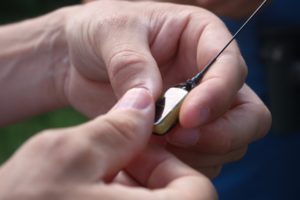 Timothée Schwartz, chief scientist for the association Arocha, is currently working on a thesis to assess the efficacy of artificial nest boxes for the European Roller in Les Baux Valley and the Alpilles, the Plain of Roussillon, and along the Canal du Midi (see project), in collaboration with the Tour du Valat and the Montpellier Centre of Functional and Evolutionary Ecology (CEFE).
In this context, Timothée and his team fitted five rollers with satellite tags in order to follow their annual migration to southern Africa (find out more).
You can follow Freja, Markus, Oden, Michel, and Koro throughout their entire journey on the site Movebank (click the map below and select the project "European Roller – Timothée Schwartz – Canal du Midi").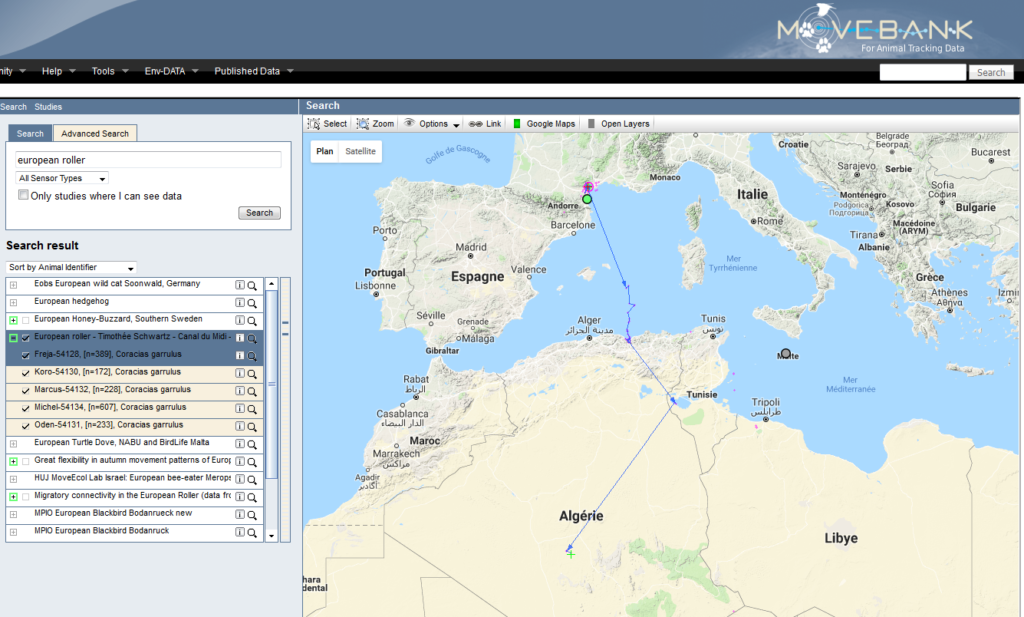 The aim for the next few years is to fit some thirty other rollers with the same type of tag, a world première!
Click here to give the project your financial support so they can buy new tags and fit them on other rollers in the next few years.