The Moroccan Association for Ecotourism and Nature Protection (AMEPN), in partnership with the Tour du Valat, organized a study and exchange trip on the conservation of freshwater biodiversity and wetlands management.

In the framework of the implementation of the project for the valorisation and conservation of freshwater biodiversity of the Atlas Cedar Biosphere Reserve led by AMEPN and its partners, the Tour du Valat hosted a study and exchange trip for the benefit of the main stakeholders of the national parks of this Reserve.
The aim of this study tour was to enable them to learn about Mediterranean experiences in the management of natural areas in terms of biodiversity, wetlands and ecotourism.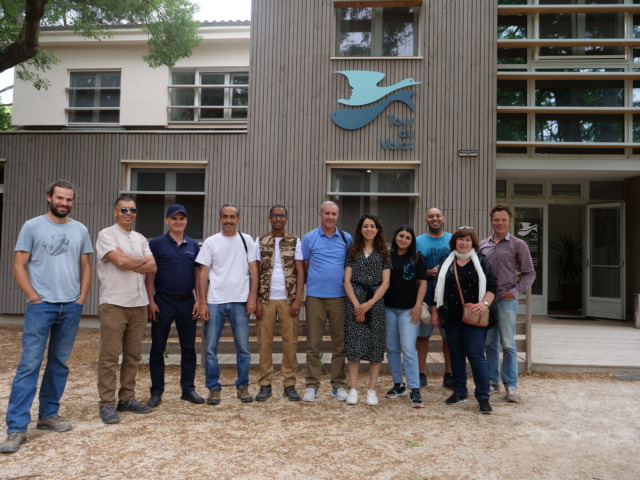 A very dense week between field visits and indoor presentations on the monitoring and management of wetland fauna with the case of odonates, the presentation of the Wetlands Observatory, or the use of spatial technology for wetlands.