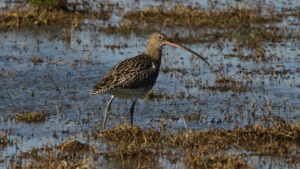 The Expert Committee on Adaptive Species Management was created in January, 2019 by the French Ministry of the Environment (find out more in French). It was assigned the mission of advising the ministers on issues related to the adaptive management of animal species, in the framework of a new approach to species management.
Adaptive management is a natural resource management approach that emphasizes learning via the management process when knowledge is incomplete, and when in spite of the inherent uncertainties, managers and decision-makers must take action.
The members of this national committee, including Jocelyn Champagnon, a Tour du Valat research scientist, worked very quickly and effectively to provide solid scientific advice in the aim of improving the management of three hunted species before the next hunting season: the Black-tailed Godwit, the Eurasian Curlew, and the European Turtle-dove (see expert opinions).
Unfortunately, the proposed decrees that were up for public review until July 25, 2019 concerning these three species (see the proposed decrees in French on the Black-tailed Godwit, the Eurasian Curlew, and the European Turtle-dove) do not take account of the Expert Committee's opinions.
In the context of the current biodiversity crisis, which was acknowledged by the French government when the IPBES report was presented in Paris in May 2019 (find out more), these three proposed decrees are disquieting. They are concrete examples of how political decisions are guided by special interests, with no scientific basis, thereby jeopardising the long-term well-being of species, and in total contradiction to Objective 3.2 (Protecting endangered species) of the biodiversity plan presented by the Government in September 2018.
Is this new committee simply going to be a smoke screen for European institutions that will allow French hunters to continue killing birds whose populations are already declining?
The Tour du Valat sincerely hopes that the final decrees will take better account of the scientific issues linked to these three species.
Contact: Jocelyn Champagnon, Research Scientist