A site to discover the biodiversity and environments of the Bouches-du-Rhône region
Nature de Provence is a web-documentary in French initiated by the Departmental Council of Bouches-du-Rhône. Convinced of the richness of biodiversity and its necessary protection, the Departmental Council invites you to discover the environments that make up the territory, the typical fauna and flora, but also to meet environmental managers.
The Departmental Council has joined forces with France Nature Environnement Provence-Alpes-Côte d'Azur, the regional federation of associations for the protection of nature and the environment, to create this original web-documentary.
From an interactive map, you can discover 10 environments via interviews, images of drones, presentations of emblematic species, quizzes and links to visit these territories.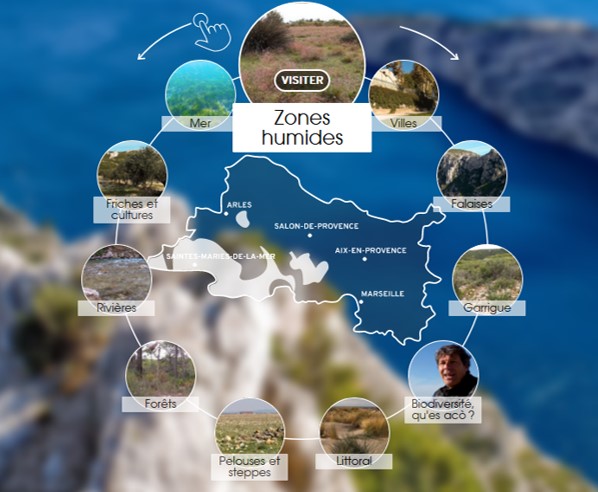 In particular, you will find a section on wetlands in which Jean Jalbert, our Director General, participates.