On Sunday, February 5, the sun was out and so was the mistral wind. But the weather did not discourage the many visitors to this open day. By noon, the 500 visitor number had already been passed. The Tour du Valat welcomed 700 people that day, a record. We offer you a photo review of the activities proposed on this occasion.
This year, the theme of the World Wetlands Day was wetlands restoration, which consists in recovering the natural functions of a former wetland or a degraded area. During the open house, two conferences dealt with restoration with a general presentation and an example from the Camargue. The last conference was about the Bonelli's eagle and is available in replay at the end of the article (in French).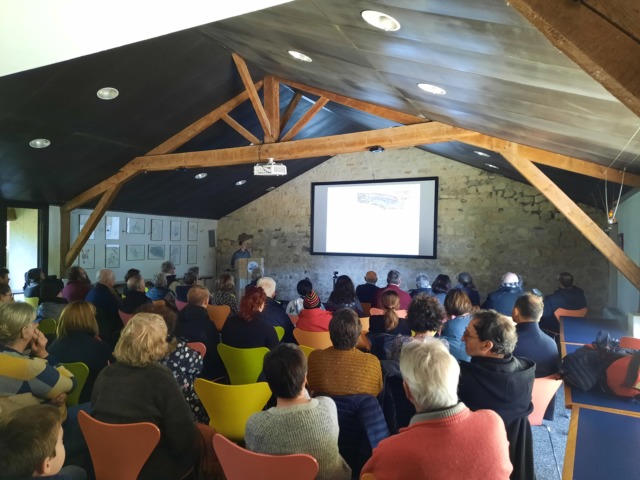 | | | |
| --- | --- | --- |
| | Visitors were able to walk through and (re)discover the reserve by following the trails and markers along the way. Armed with their program and a crossword puzzle, visitors were able to learn more about wetland issues through this orientation course set up for the first time this year. | |
| | |
| --- | --- |
| | Two guided tours also took place. The first, led by Hugo Fontes, took place on the estate. The other, dealing with the energy rehabilitation of the Luc Hoffmann building, was led by Nicolas Beck. |
| | |
| --- | --- |
| In the morning, some were also able to play the escape game "Lost at the Tour du Valat". | |
| | | |
| --- | --- | --- |
| | Among the other activities of the day, we were able to discuss together the different possibilities of engagement for the preservation of wetlands during a round table in the early afternoon, while Marion Lourenço animated a land art workshop for the children. | |
| | | |
| --- | --- | --- |
| | Two volunteers in civic service made us discover the biodiversity of the channels and marshes of the Camargue thanks to a fish workshop. The visitors could even see a discreet eel. | |
| | | |
| --- | --- | --- |
| | Some had the chance to participate in a culinary tasting organized by the Conservatoire Grand Sud Cuisine and taste our wines from the Domaine du Petit Saint-Jean. | |
The open house also welcomed the stand of Adopte un flamant, Cyril Girard (Mediterraneus editions), author-drawer and the exhibition "Cyanotypes of the rare and protected plants of the Camargue" of the Collectif C3. Not to mention the foodtrucks (the Roulotte gourmande and Seltz et limone) which delighted many visitors who stayed for the day.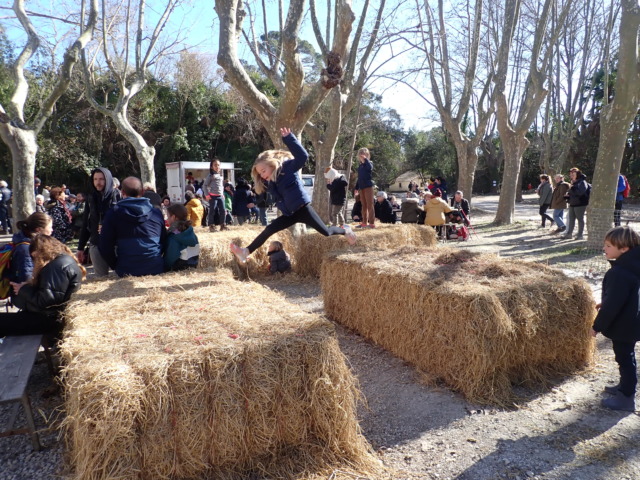 A big thank you to all the visitors who come every year! See you next year.
Two conferences proposed during the day are now available here in replay (in French):
"An introduction to wetland restoration" by Antoine Gazaix, research scientist
"The Bonelli's Eagle, an unknown bird of the wetlands" by Christian Perennou, project leader
---
Our general-public events are announced in advance on our website and social networks, and though the local media.
To receive by e-mail the schedule of the general-public events organised by the Tour du Valat, you can register on the dedicated page.