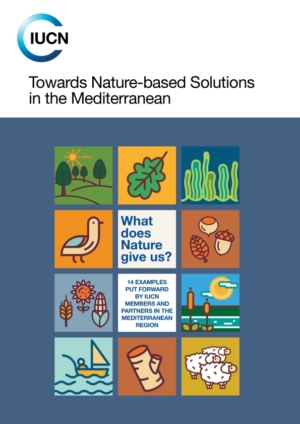 A new report in English – Nature-based Solutions in the Mediterranean: A report showcasing 14 innovative actions by IUCN members and partners – has just been published by the IUCN Centre for Mediterranean Cooperation.
The goal of the report is to promote Nature-based Solutions (NbS) in the Mediterranean Basin, which is one of the areas in the world where ecosystems are the most subject to global and local anthropogenic pressures from strong socio-economic and demographic issues.
NbS can be effective, inexpensive, and environmentally sustainable solutions that enable areas to adapt to the already ongoing global changes of the 21st century (learn more).
The Tour du Valat contributed to this report by drafting summary documents concerning two concrete projects: the Petit Saint-Jean agro-ecological project in the Camargue (Gard), and the lagoons and marshes of the former Camargue saltworks.