The 5th edition of the Pan-European Duck Symposium was held on the 16th–20th April 2018 on the Isle of Great Cumbrae in Scotland.
This gathering brought together numerous expert biologists and duck managers from all over Europe and beyond. During this four-day event, various subjects were discussed including the following:
conservation status and trends in duck populations in Europe
census techniques
duck habitat management
duck ecology and the wise harvesting of ducks
In the 1950s, Luc Hoffmann drew the attention of the general public and scientists to the interest of studying duck populations in Europe at a time when our knowledge of them was insufficient.
For several decades, the Tour du Valat backed various research programmes on emblematic wetland species, which contributed both to improving our knowledge of them and also to the implementation of international mechanisms of protection.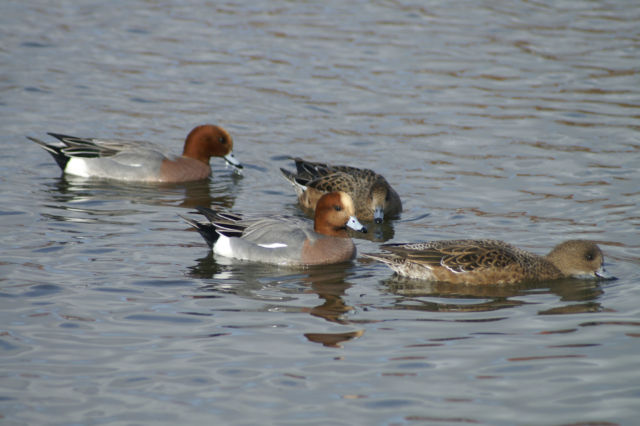 One scientist and two Ph.D. students from the Tour du Valat presented their research at the conference:
Benjamin Folliot presented the latest advances in his doctoral research that aims to identify the causes of the decline of the Common Pochard, a threatened species in Europe.
The Observatory team took part in this conference through Elie Gaget's doctoral research, with a presentation of his research on the effects of climate change on the water birds that winter in the Mediterranean region. Since hunted ducks are among the species that adjust the least well to these changes, the possible relation with the management of their habitat was discussed.
Finally, Jocelyn Champagnon presented his latest research on the techniques used to count ducks in the winter in the Camargue, by plane or in the field, and how these censuses contribute to determining precise variations in their annual populations.
In addition to the participation of its researchers, the Tour du Valat supported the conference by sponsoring two students prizes:
One prize for the best presentation was awarded to Johanna Kottsieper, a doctoral student at the University of Kiel in Germany, who demonstrated the importance of a new invasive mollusc, Ensis leei, in the diet and distribution of the Common Scoter.
Elmo Miettinen from the University of Helsinki won the other prize, awarded for the best poster, which shows that in Finland there is more significant predation of ducks breeding in eutrophic rather than oligotrophic habitats..
A €500 cheque was presented to both prize winners to congratulate and encourage them to continue their research.
The migratory avifauna research unit of the National Office for Hunting and Wildlife (ONCFS), which has offices at the Tour du Valat, was also present as a co-organiser. Matthieu Guillemain presented many research projects, including the results obtained by Claire Pernollet in her doctoral dissertation (in collaboration with the Tour du Valat) on the interest of flooding rice fields for wintering ducks.