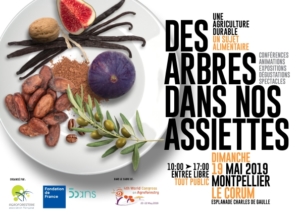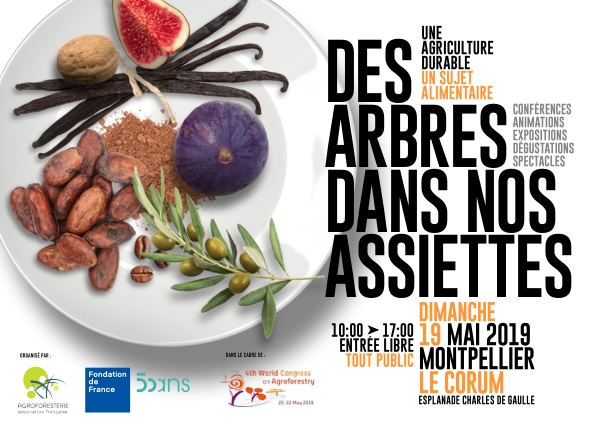 The Tour du Valat was present at the 4th World Agroforestry Congress, in Montpellier 20–22 May 2019 (find out more), which was organized by the CIRAD, the INRA (French National Institute for Agricultural Research), World Agroforestry, Agropolis International, and Montpellier University.
It took advantage of the open day for the general public on Sunday 19 May 2019 "Trees in our plates" (see the flyer below) at the Montpellier Corum to present its agro-ecology project on the Petit Saint-Jean Estate in the Camargue. Here, it has been experimenting with innovative and sustainable agronomic and wine growing techniques in Mediterranean environments since 2012.
Agroforestry is based on an age-old principle that aims to put trees at the heart of agricultural practices, in order to foster synergies with food crops and maximise both yields and related biodiversity.
It has been put into practice on the Petit Saint-Jean Estate, where several hundred pistachio, almond, persimmon, and pomegranate trees have been planted in different areas in recent years.