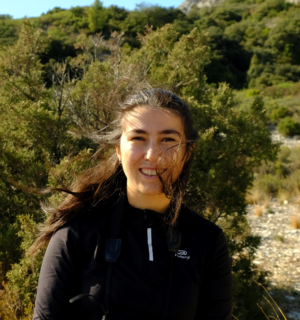 Dilara Arslan, Ph.d. student in Tour du Valat has successfully defended, on May,10 2022, her doctoral thesis entitled : "A comparative study of biodiversity between natural, urban and agriculture environments in the Gediz Delta, Turkey", within the framework of the doctoral school Sciences and Agrosciences of Avignon University.
Her Ph.D. was supervised by Dr. François Mesléard (Tour du Valat/IMBE Avignon University) and co-supervised by Dr. Arnaud Béchet and Dr. Lisa Ernoul (Tour du Valat).
Bibliographical reference :
Arslan D. 2022. Modélisation de la répartition spatio-temporelle des oiseaux d'eau en Camargue – un outil pour la gestion. Thèse d'état sous la direction de François Mesléard, Arnaud Béchet et Lisa Ernoul, Institut de recherche pour la conservation des zones humides Tour du Valat. École Doctorale Sciences et Agrosciences (N°536). Université d'Avignon,  162 p.