Perfect weather on this Sunday 2 February 2020 to welcome the 580 visitors who attended this day in honour of wetlands.
The Tour du Valat exceptionally opens its doors to the public every year on the occasion of World Wetlands Day (WWD) in order to make all generations aware of the need to preserve wetlands in the Camargue as elsewhere.
Every year, WWD celebrates the anniversary of the signing of the Ramsar Convention for the Protection of Wetlands on 2 February 1971 in Iran, of which Luc Hoffmann, founder of the Tour du Valat in 1954, was one of the main instigators.
This year's theme was "Wetlands and Biodiversity".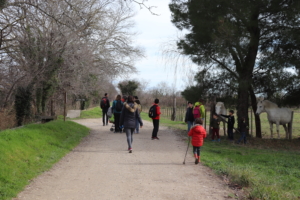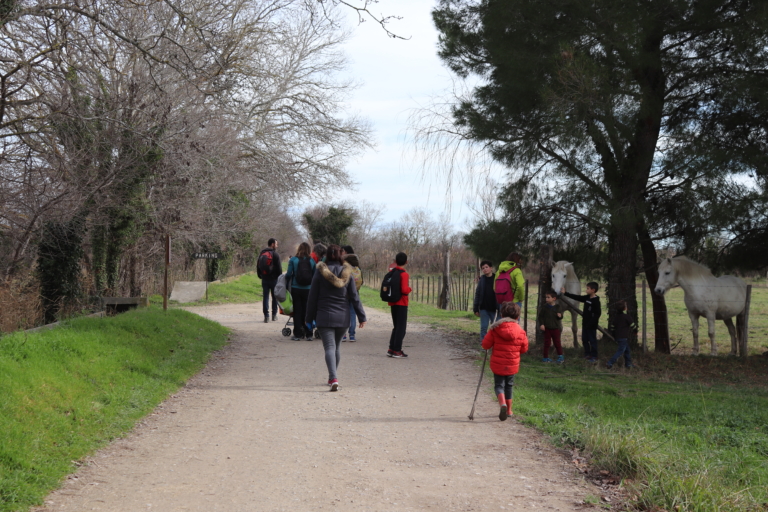 Once again this year, the entire Tour du Valat team offered numerous activities and entertainments: conferences, free or guided tours on the estate to discover marshlands and birds from the Rendez-Vous and Saint-Seren observatories, entertainment around the aquatic habitats of the Camargue, mocktail-quizz, culinary entertainment and activities for the childrens. The day took place in a friendly and relaxed atmosphere, with the presence of two foodtrucks (la roulotte gourmande and Do'mijote) to satisfy everyone's appetites and delicacies.
Below this day in image, with the conferences:
| | |
| --- | --- |
| Conference by Brigitte Poulin, researcher: "Tribute to biodiversity: birds". | Conference by Jocelyn Champagnon, researcher: "The spoonbill, an emblematic migratory bird of wetlands". |
The guided outings were a great success with our visitors:
" Discovery of the Tour du Valat Ranch and Estate" animated by Olivier Pineau, director of the Tour du Valat Estate;
« In the footsteps of the branches of the Rhone at the Tour du Valat» guided by Patrick Grillas, scientific director of the Tour du Valat.
The scientific animations around the aquatic habitats of the Camargue and the mocktail-quizz:
Activities for children (fabric hitting, drawings, masks…):
Without forgetting the presence of foodtrucks all day long!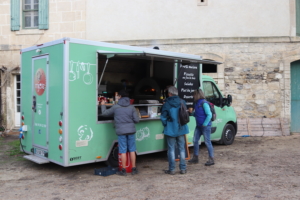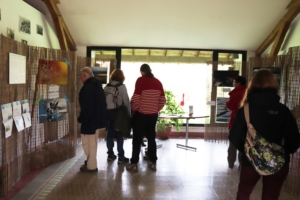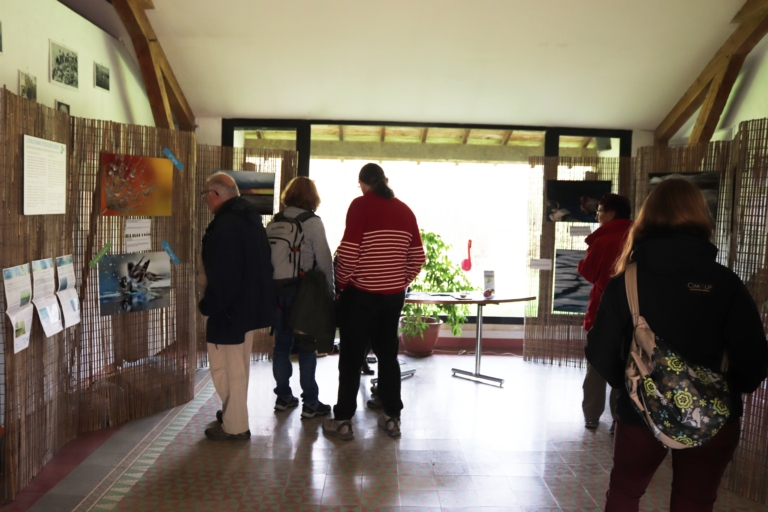 It was possible to view the photos from the exhibition "Water in all its states", made up of the pictures selected by a jury on the occasion of the 2019 photo competition of the Friends of the Tour du Valat association. These photos were exhibited to the public for the first time on this day.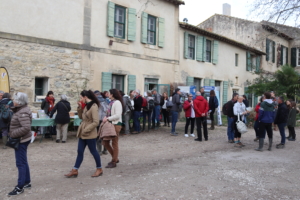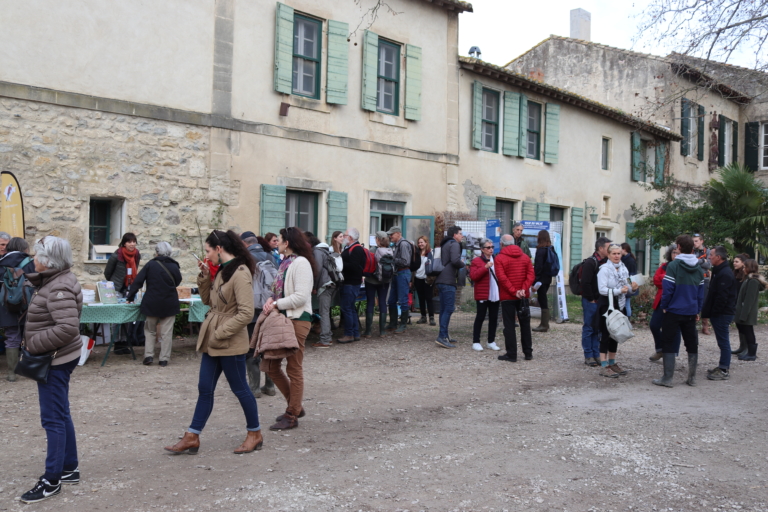 The association of the "Marais du Verdier" was also present to propose the next activities organized on their site. Cyril Girard, illustrator and Jean Roché, photographer, were present to showcase their books and sign autographs, as well as the Centre Ornithologique du Gard (COGard) to present the newly published atlas of the birds of the Gard.
The Tour du Valat's services civic and European volunteers were also on hand to answer visitors' questions about their missions.
And to sum up this beautiful day, here is the video (in French) of all the activities:
Many thanks to all the visitors for their smiles and respect for the place and our work during this day!
See you next year!