Researchers from the Tour du Valat, the University of Montpellier II (ISEM) and the University of Burgundy (Biogeoscience – UMR CNRS / uB / EPHE 6282) have studied the combined effects of global warming and habitat degradation on riparian bird communities on the plains and at altitude. This study has just been published in the Journal of Biogeography.
Global warming is a major threat to biodiversity. And certain conditions are making the situation even worse. Some species are indeed more vulnerable than others to warming, either because of their greater sensitivity or because their habitat is also degraded. In this study, researchers measured the response of bird communities to global warming by taking into account an additive factor, habitat degradation, and the sensitivity of species along an altitude gradient, with mountain species being highly vulnerable to climate change. The changes in abundance of 115 bird species were analyzed thanks to more than 30 years of data collection, distributed over three major French rivers, the Loire, Allier and Doubs, and piloted by the University of Burgundy.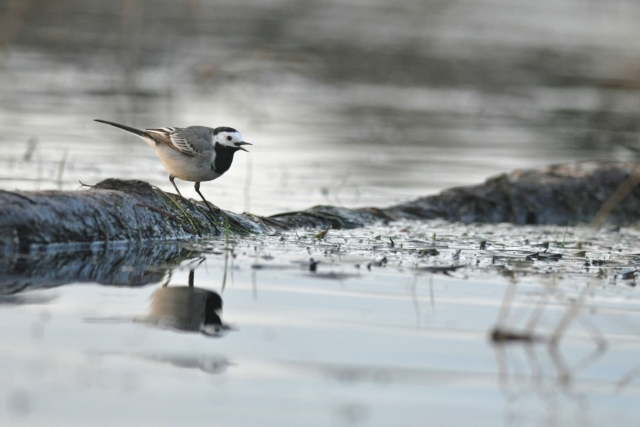 The results show that bird communities, both on the plains and at high altitudes, have changed over the study period, leading to a significant decline in species at high altitudes. "Specialist species, faithful to specific habitats, are less and less abundant, reflecting the degradation of habitats in all the rivers studied," says Elie Gaget, the study's main author.
In response to the 1.2°C increase in temperatures over 30 years, bird communities have changed their species composition, with more thermophilic species, which like warmer temperatures. Good news? "We observe that warming is faster than the birds' response" notes Elie Gaget "and this response is even completely absent in mountain environments where species decline has also been measured".
This study shows that, in France, global warming and habitat degradation have a cumulative impact on birds, leading to a decline in species, particularly in vulnerable environments such as high altitudes. This makes the issues of river conservation even more important.
REFERENCES
Gaget E., Devictor V., Frochot B., Desbrosses R., Eybert MC. & Faivre B. Disentangling the latitudinal and altitudinal shifts in community composition induced by climate change: the case of riparian birds. Journal of Biogeography. DOI: 10.1111/jbi.14016
Contact : Elie Gaget – Postdoctoral researcher – University of Turku, Finland