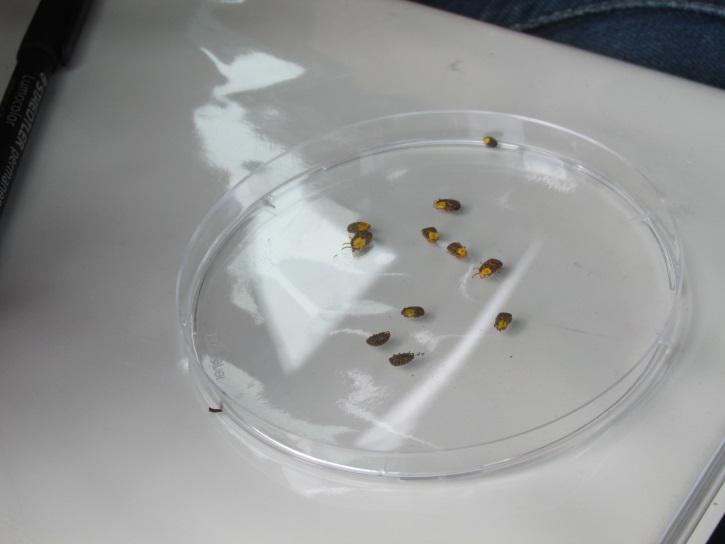 Discreet but omnipresent in colonies of sea birds, the biology and dynamics of ticks are nevertheless largely unknown. Karen McCoy's team studied them in the Camargue with the participation of the Tour du Valat.
The first article resulting from this collaboration shows that these small organisms (less than one centimeter) are able to move within a gull colony and to quickly recolonize nests from which they have been extirpated.
The study also reveals that these ticks carry different bacteria, some of which appear to be essential for their survival, called endosymbionts, others are pathogens, such as Rickettsia Helvetica, which can cause meningitis in humans.
In 2017 we have marked several hundred of ticks in the same colony to follow their movements more precisely. Analyzes are in progress and results will be published in a few months.
You can access the article in open access through the link here opposite.
Photo: Yellow-legged gull ticks