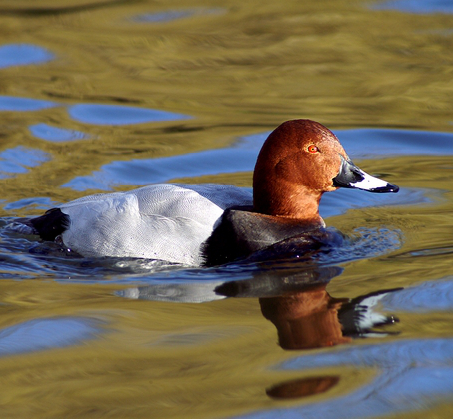 This article was published in March 2017 by the Wildlife Society Bulletin journal.
It compares the way and context the topic of ducks' foraging ecology is dealt with in North America and Europe, and how these approaches could be combined in multi-agent models in order to improve the conservation of these species and their habitats.
You can access it on the publisher's website, as well as its abstract, through the opposite link.
Photo: Common Pochard Aythya ferina in the Camargue, Southern France (© T. Galewski)