Luc Hoffmann liked to say that if a human society does not respect nature, it carries within itself the seeds of its own self-destruction.
Every year and every week, new tangible evidence is found that supports his wise words. The postulate of our development model, based on a belief in infinite growth in a world with limited resources, was revealed to be erroneous long ago. Yet we continue to view living and non-living organisms as resources for human use only. Today we are paying the consequences of this attitude.

Successive IPBES[1] and IPCC[2] reports, as well as WWF's "Living Planet" report, confirm the massive and accelerating degradation of biodiversity and its major impacts on our societies, and provide increasingly alarming forecasts of the extent and effects of climate change. Today's facts substantiate these studies, with record temperatures, exceptional droughts, mega forest fires, and devastating storms.
Yet it is becoming increasingly clear that in response to the growing challenges facing our societies, such as climate change, health and water supply issues, food security, and flood risks, nature offers formidable solutions that are often very effective and inexpensive.
A concept that inverts our perspective and concerns all stakeholders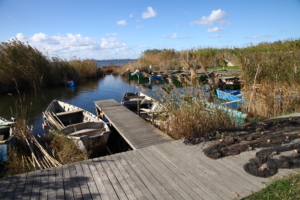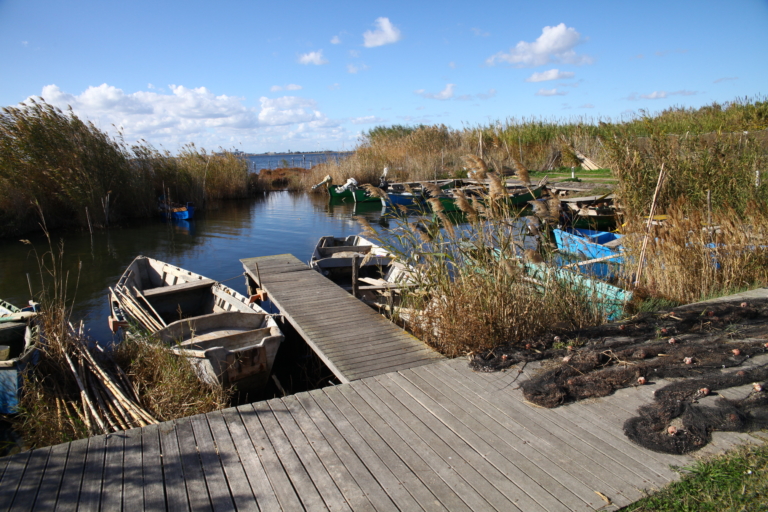 While nature protection is still perceived by many as a constraint to development, a cost for society, and a luxury for wealthy countries, the concept of "Nature-based Solutions" reverses the approach. Nature becomes an effective ally that is accessible to all, even the most deprived.
The concept of Nature-based Solutions was developed under the impetus of the IUCN, which defines them as "actions to protect, ­sustainably manage ­and restore natural or modified ecosystems that directly address societal challenges in an effective and adaptive manner, while ensuring human well-being and biodiversity benefits."
It does not oppose biodiversity and human benefits, but aims to satisfy both at the same time by focusing on concrete, multifunctional, sustainable, and accessible solutions for decision-makers and citizens alike.
Wetlands: so many destroyed despite their useful functions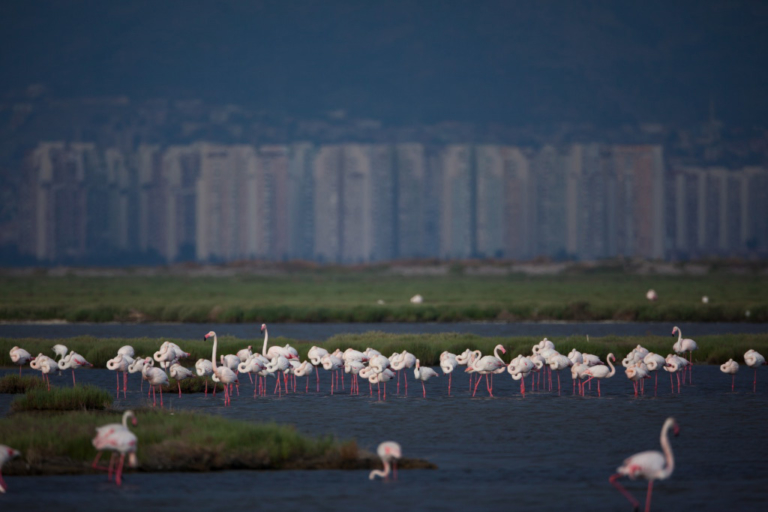 The world's wetlands are experiencing a paradoxical fate. Although they are the most productive ecosystems, the ones that contribute the most to human subsistence and well-being, in recent centuries they have experienced unparalleled decline.[3] Long considered unhealthy or a hindrance to our development, they have been massively destroyed, leading to the disappearance of more than 2/3 of them since the beginning of the 20th century.
And wherever they have been wiped off the map, the effects have come very quickly, with reduced food resources, degradation of water quality, and an increasing number of floods and droughts.
Today, wetlands are our most powerful allies for meeting the challenges facing society. Their restoration and sustainable management represent Nature-based Solutions that create multiple collateral benefits. It is up to us to learn to change the way we look at them, to consider them as our best "life insurance" that will help us adapt to the growing challenges.
The Mediterranean Basin is the hub of all the challenges we face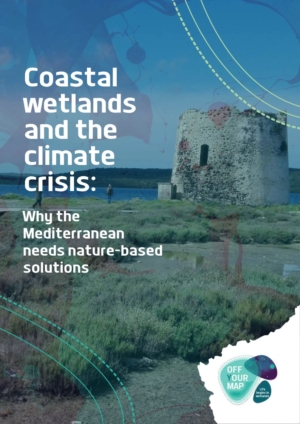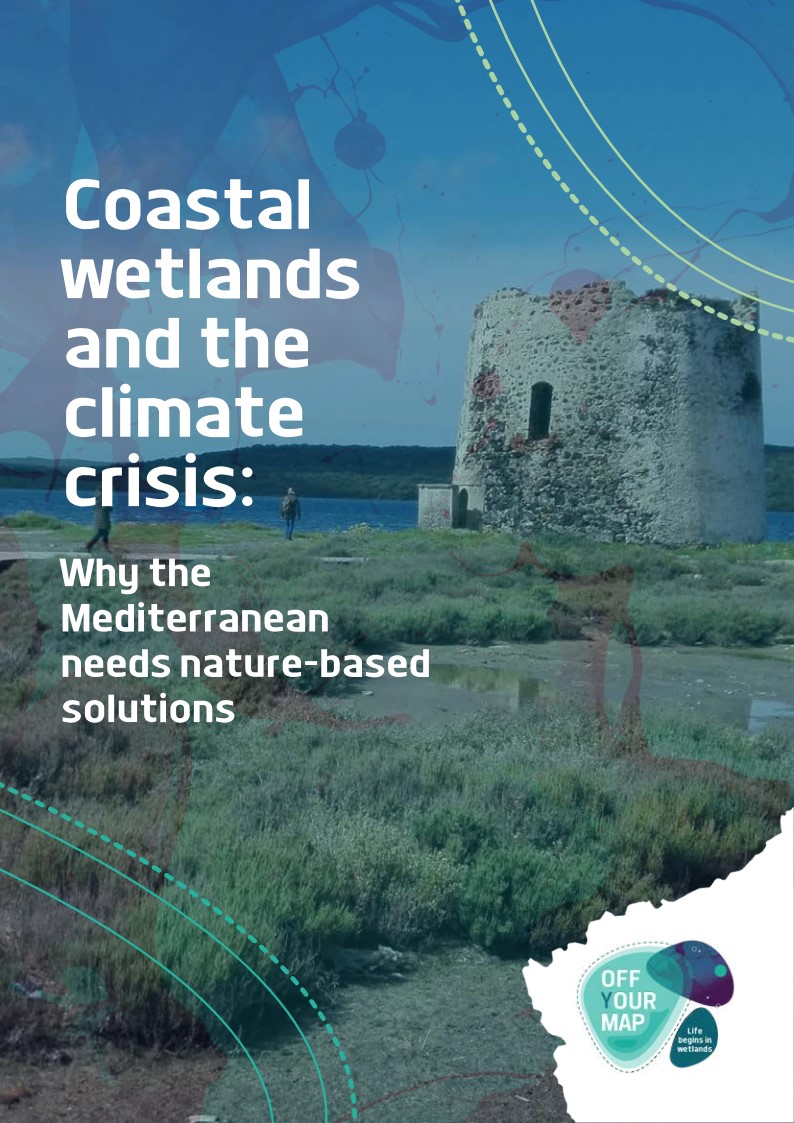 The Mediterranean Basin is one of the tensest regions in the world due to the historical relationships there between man and nature, the strong demographic development, enormous pressure on limited water resources, concentration of economic activities and urbanisation in coastal regions, and the dependence on climate-sensitive agriculture.
It is one of the 36 global biodiversity hotspots, but also one of the most vulnerable regions in the world to climate change. Temperatures in the Mediterranean are forecast to rise by 2-3°C by 2050 and 3-5°C by 2100 (IPCC, 2013), which will lead to an increase in heat waves, storms, and droughts. Sea level will probably rise by more than one metre by 2100 and affect 1/3 of the Mediterranean population.
Current food production systems in the Mediterranean are the main factors responsible for biodiversity loss and ecosystem degradation.
Nature-based Solutions: key elements in our responses
Faced with this situation, Nature-based Solutions can mitigate the effects of such events, with positive impacts on ecosystems, biodiversity conservation, the economy, and human well-being. They appear to be effective, flexible, and low-cost approaches that offer an unprecedented opportunity to increase the resilience of Mediterranean society to climate stress and help accelerate its transition toward a sustainable economy.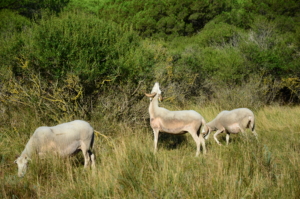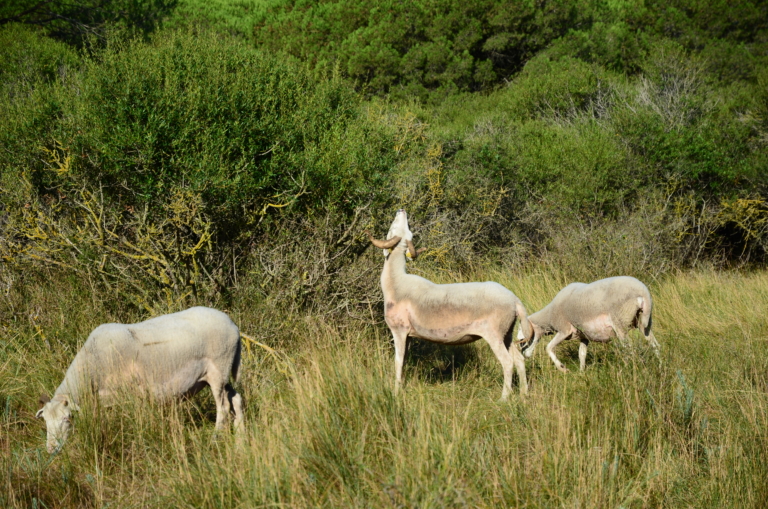 For example, the restoration of coastal wetlands is a very effective NbS to create buffer zones that can mitigate marine flooding, but also to store greater amounts of carbon.
Agroecological practices contribute to high-quality nutrition and improved human health, while relocating food production, and placing nature-friendly agriculture back at the heart of the local terroir and community.
Meanwhile, in cities, aquatic environments and wooded areas are very effective solutions for reducing heat islands.
The Tour du Valat experiments with and promotes Nature-based Solutions
Convinced that Nature-based Solutions have great potential, the Tour du Valat is taking concrete action to create a society reconciled with nature that is supportive and respectful of the rest of the living world. In collaboration with various partners, it has been experimenting with this NbS approach for several years on various projects linked to the adaptive management of the coastline in response to rising sea levels, management of riparian forests based on passive restoration, agroecological projects, and interactive tools for water management in marshes. All of these approaches have been devised, implemented, evaluated and capitalised on by Tour du Valat teams and its partners.
Below are the NbS fact sheets "Evidence-based research findings from Tour du Valat" :
Finally, the Tour du Valat is actively promoting these approaches, at the international level by submitting a motion on the "implementation of Nature-based Solutions in the Mediterranean Basin" to the IUCN General Assembly, and a making contribution to a document addressed to political decision-makers. At the national level, it has drafted a motion on NbS that is backed by the Ramsar France Association and supported by all French protected area networks.
Contact : Jean Jalbert, Director General of Tour du Valat (email)
[1] Intergovernmental Platform for Biodiversity and Ecosystem Services
[2] Intergovernmental Panel on Climate Change
[3] Millennium Ecosystem Assessment, 2005