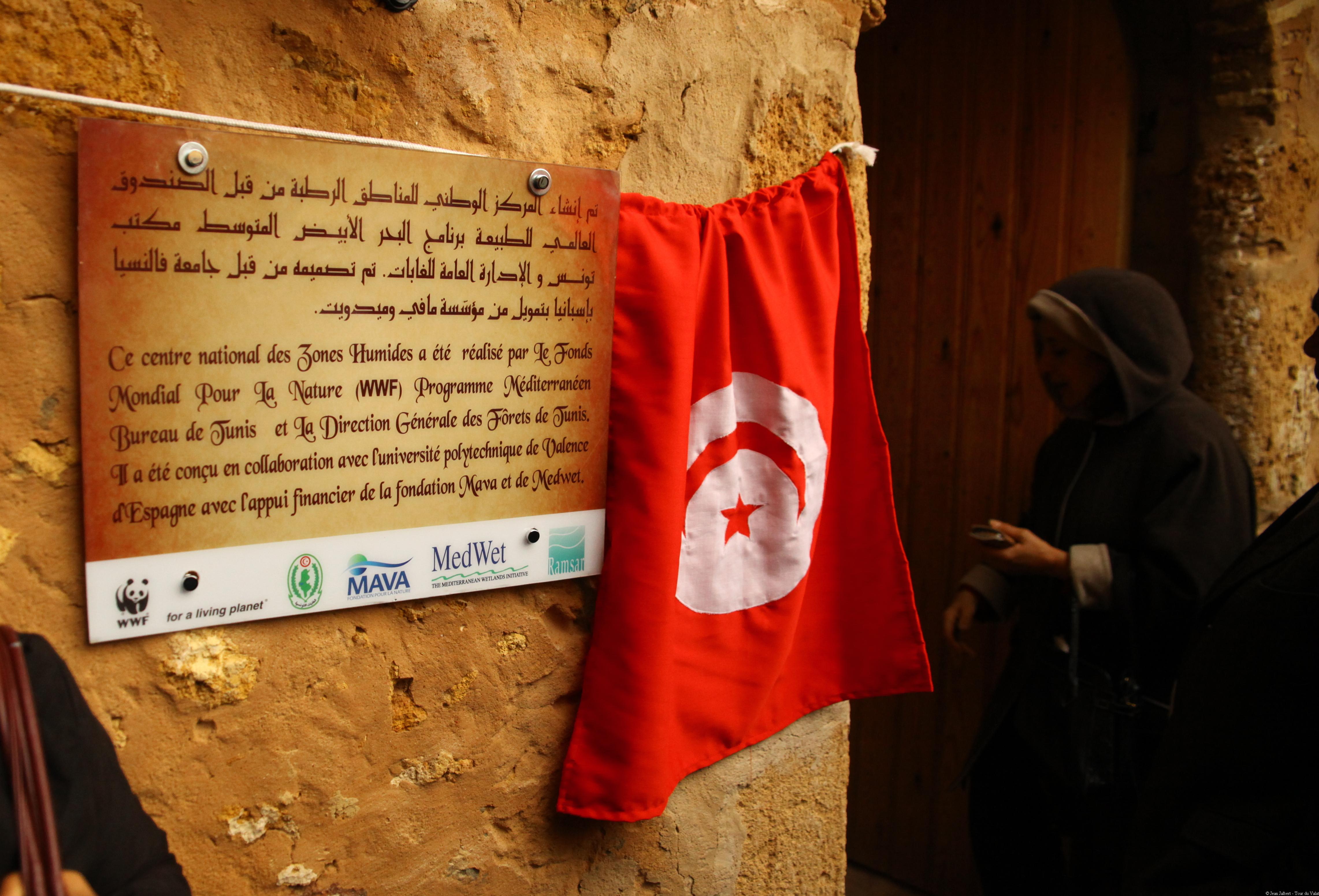 The fruit of a three-year project headed by the Tunisian General Directorate of Forestry and the Tunis WWF bureau, and financed by the MAVA Foundation, the National Wetlands Centre of Tunisia "Dar El Bhira" was inaugurated on 25 April under leaden skies, largely compensated by the fervour and enthusiasm aroused by the event. Located in a superb Ottoman fort on the edge of the Ghar El Melh lagoon, some sixty kilometres north of Tunis, and a popular seaside destination for the capital's inhabitants, the aim of the centre is to raise the awareness of the general public to the diversity, wealth, and usefulness of Tunisian wetlands. With its interactive and informative displays, created by local craftsmen, the centre is the first of its kind in Tunisia.
These remarkable facilities were inaugurated by representatives of the Agriculture and Tourism Ministries, WWF, local authorities, the MAVA Foundation, Tunisian civil society, MedWet, the wetlands centre Sede para los humedales (SEHUM) of Valencia University in Spain, and the Tour du Valat, who also discussed about its management and the expected positive impacts.
The vast lagoon complex of Ghar El Melh, located at the mouth of the Medjerda, is well preserved and very rich in terms of the diversity of its ecosystems, exceptional landscape quality, and farming value (ancestral agricultural techniques called guettayas used around the lagoons), historical monuments (Ottoman fort and port), and religious sites (the marabout of Sidi Ali El Mekki). It provides an ideal backdrop for the National Wetlands Centre, and illustrates the multiple functions and values of these habitats, which are too often misunderstood or even destroyed.