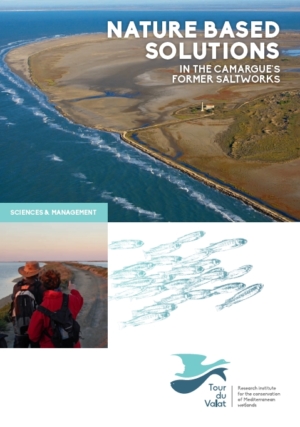 In response to the global changes already taking place, and whose consequences are going to worsen throughout the 21st century according to the entire scientific community, the Tour du Valat and its partners are promoting nature-based solutions, which have already proven their value both in terms of effectiveness as in their moderate cost to society.
The Tour du Valat has just published a new information booklet in its Science & Management series in order to promote these solutions among policymakers and scientists, as well as economic and civil society stakeholders.
Nature-based solutions in the former Camargue saltworks presents, in particular, how the Tour du Valat and its partners are concretely implementing these solutions in the framework of an adaptative management project for renaturing the ponds and marshes on the former Camargue saltworks site.
You can download this free booklet below.