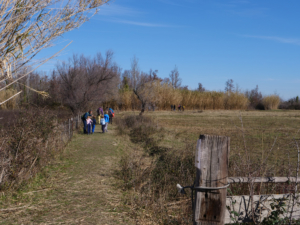 The Tour du Valat opens its doors to the public on Sunday 6 February 2022 as part of World Wetlands Day (WWD).
Every year, WWD celebrates the anniversary of the signing of the Ramsar Convention for the Protection of Wetlands on 2 February 1971 in Iran, of which Luc Hoffmann, founder of the Tour du Valat in 1954, was one of the main instigators. In 2020, the theme of the World Wetlands Day is "Acting for wetlands is acting for nature and people".
Several animations will be proposed during the day to discover the area but also the usefulness and importance of wetlands. On the programme: visits, conferences, screenings and various workshops.
Foodtrucks will be present at lunchtime to satisfy your appetite!
So come and join us! We look forward to seeing you there!