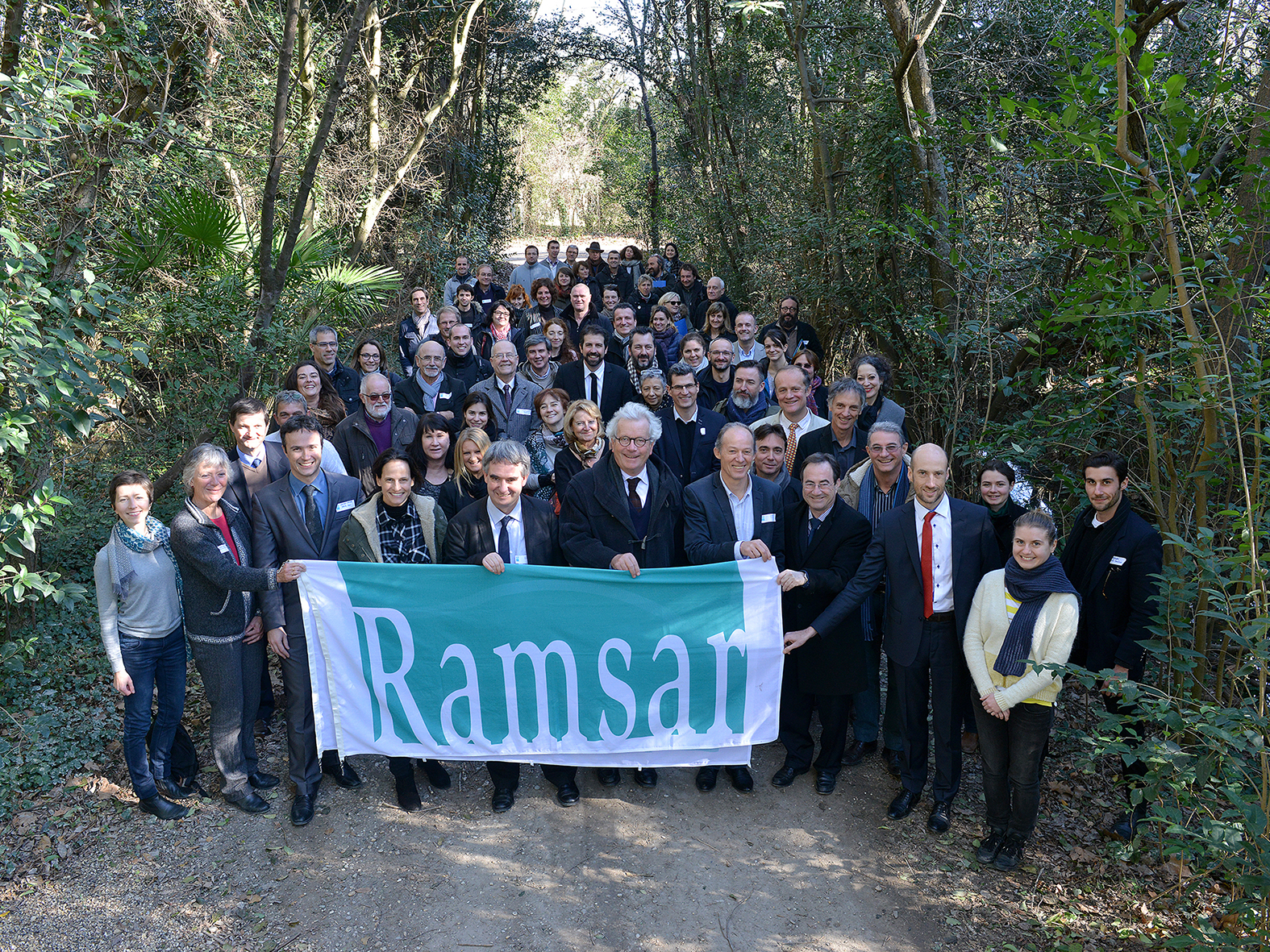 The Ramsar Convention on Wetlands of International importance, which was adopted in 1971 in Iran, was actually born in the Camargue, first French designated site. This is why this area was chosen to launch officially the 2015 World Wetlands Days on the 2nd of February.
The theme « Wetlands for our Future » for this 2015 edition illustrates two essential dimensions: the importance of wetlands in times of climate change and the engagement of Youth for this issue.
More than 80 people came from all over France and gathered all day at Tour du Valat in the Camargue located in Southern France: managers of State Departments and Public Bodies or associations, Lagoon transfer units Managers, experts, youngsters and children, all came to meet and exchange in a friendly atmosphere. Roundtable discussions had been organized, and were followed by field trips on Tour du Valat Estate and at the National Natural Reserve of the Camargue.
A more detailed and illustrated report on this event can be accessed on the Lagoon Transfer Unit website (in French, click here)
The program of the day, as well as the participant list and various articles of the press in relations to the event can also be downloaded here above.
For any further information, please contact Virginie Mauclert, Coordinator of the Mediterranean Lagoon Transfer Unit (email).
Photo copyrights: Hervé Hôte – Agence Caméléon