A life dedicated to nature
Tour du Valat has just lost its founding father, and the whole community of nature conservationists, one of its most fervent activist. Luc Hoffmann died peacefully on July 21st, in his home in Camargue, at the age of 93.
Born in Basel, Luc Hoffmann, grandson of the founder of the pharmaceutical company Hoffmann-La Roche, now Roche, fascinated by nature from early childhood, soon chose zoology and particularly ornithology. It is in this context that he discovered Camargue at the end of WWII, and immediately fell in love with it.
In 1948, he acquired Tour du Valat, a vast domain in the heart of Camargue and in 1954 founded the Biological Station of the same name, which soon became a worldwide reference for ornithology where several generations of ecologists and other scientists studied.
Over time, Tour du Valat broadened its scope, and a few decades later, became an Institute for the Conservation of Mediterranean Wetlands. In addition to the activities linked with Tour du Valat, Luc Hoffmann left a great legacy in the field of nature conservation.
Among his multiple accomplishments, let us quote his participation to the creation of the World Wildlife Fund for Nature (WWF), his role in initiating the Ramsar Convention, first international treaty on the Environment, and the only one to date dedicated to a specific ecosystem: wetlands. He also played a key role in the creation and long-term management of several protected areas of importance in Europe (Doňana in Spain, Hortobágy in Hungary, Prespa at the crossroads of the Greek, Albanian and Macedonian border…) and in Africa (Banc d'Arguin in Mauritania). He was also at the origin of the association TAKH for the reintroduction of the Przewalski horse in Mongolia. In 1994, he created the MAVA Foundation, major player in environmental philanthropy.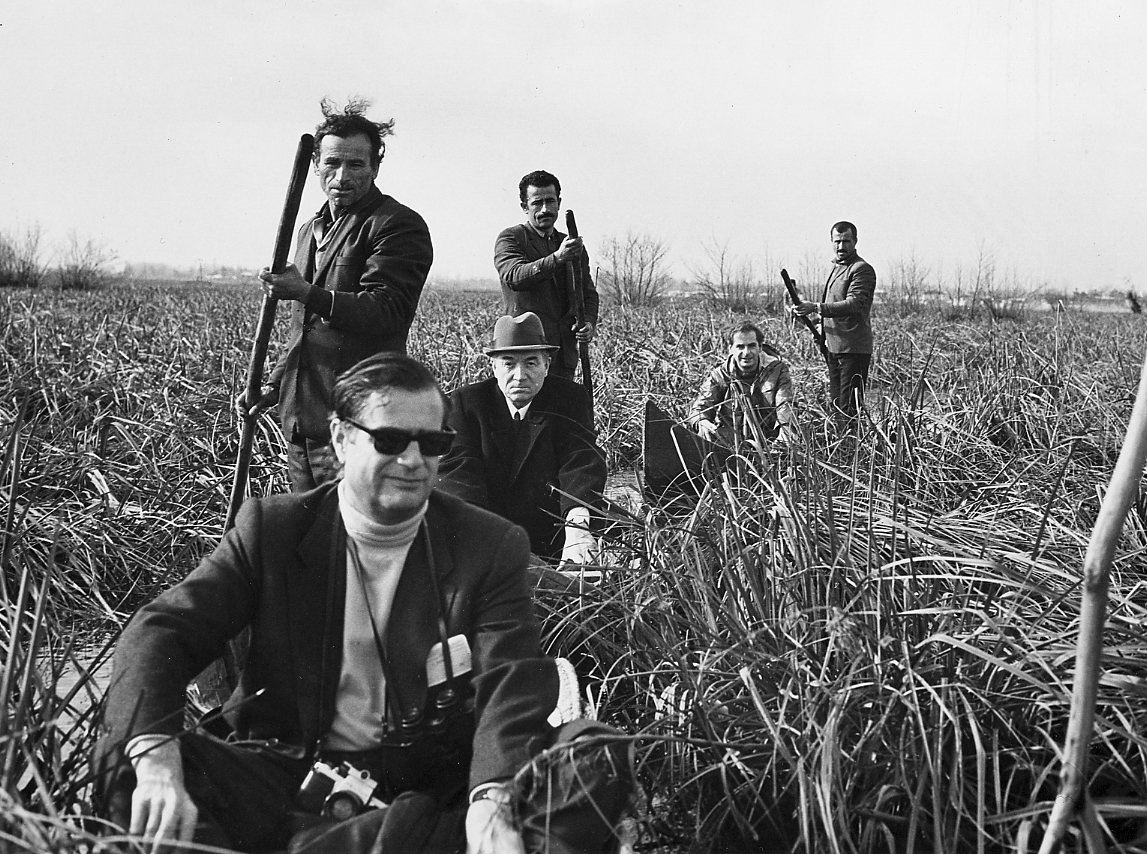 Luc Hoffmann in 1971 in Iran, on the occasion of the signature of the Ramsar Convention
Luc Hoffmann stayed an emblematic and respected figure of ecology, historically always driven by his avidity to learn and understand the functioning of nature, by the imperious necessity to pass on knowledge to contribute to effective conservation. He was guided by a humanistic vision of nature conservation, not against Man, but with Man, and his character remained one of modesty as his engagement grew stronger and stronger.
But beyond the work and projects executed and disseminated by the many conservation and science initiative he sponsored and nurtured, there is one important inheritance that should be singled out. His efforts have also resulted in the establishment of a vibrant community of men and women who are following in his footsteps. It is that group, many of whom coming through Tour du Valat, who share his vision, his values, and they are determined, in particular in the Mediterranean, to reconcile man and nature.
Luc Hoffmann's funeral will be held in Switzerland in the privacy of the family.
Media contact:
Tour du Valat, Coralie Hermeloup, +33 (0)4 90 97 28 70
[email protected]
Photo © Hervé Hôte – Agence Caméléon