We are very pleased to present this brand new project that will allow you to discover or rediscover flamingo sponsorship; a fun way to learn more about the way of life of flamingos and about wetlands, environments that they love so much and that they obviously can't do without!
So if like us, you are under the charm of this colorful bird, do not wait any longer to visit our website: monflamant.com
We offer you a large choice of flamingos with amazing itineraries and stories. Whether it is Aphrodite, the loving mother, Marius, the Camargue grandfather, Romane the expatriate daughter, Indiana the adventurous father or one of our mascots, you will find THE flamingo that suits you.
And if this selection is not enough for you, you even have the possibility to choose a flamingo according to its age, its sex… and to give it the first name of your choice.
There really is something for all kinds of interests and budgets!
Looking for a Christmas gift, original and committed to nature?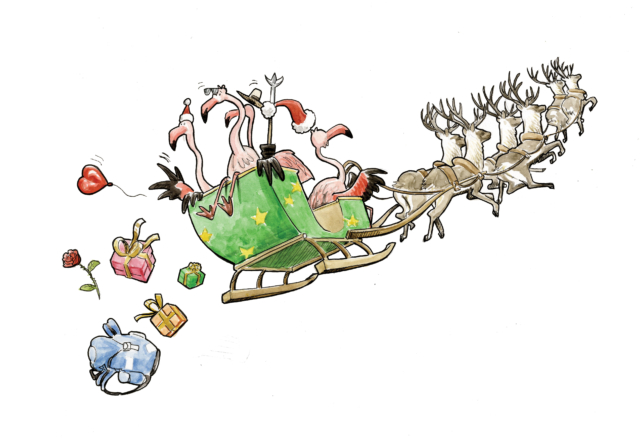 Don't think too hard. This year, we suggest that you offer your loved ones an original gift that will never end to surprise them: a pink flamingo. It will be a great gift for them and for the planet!