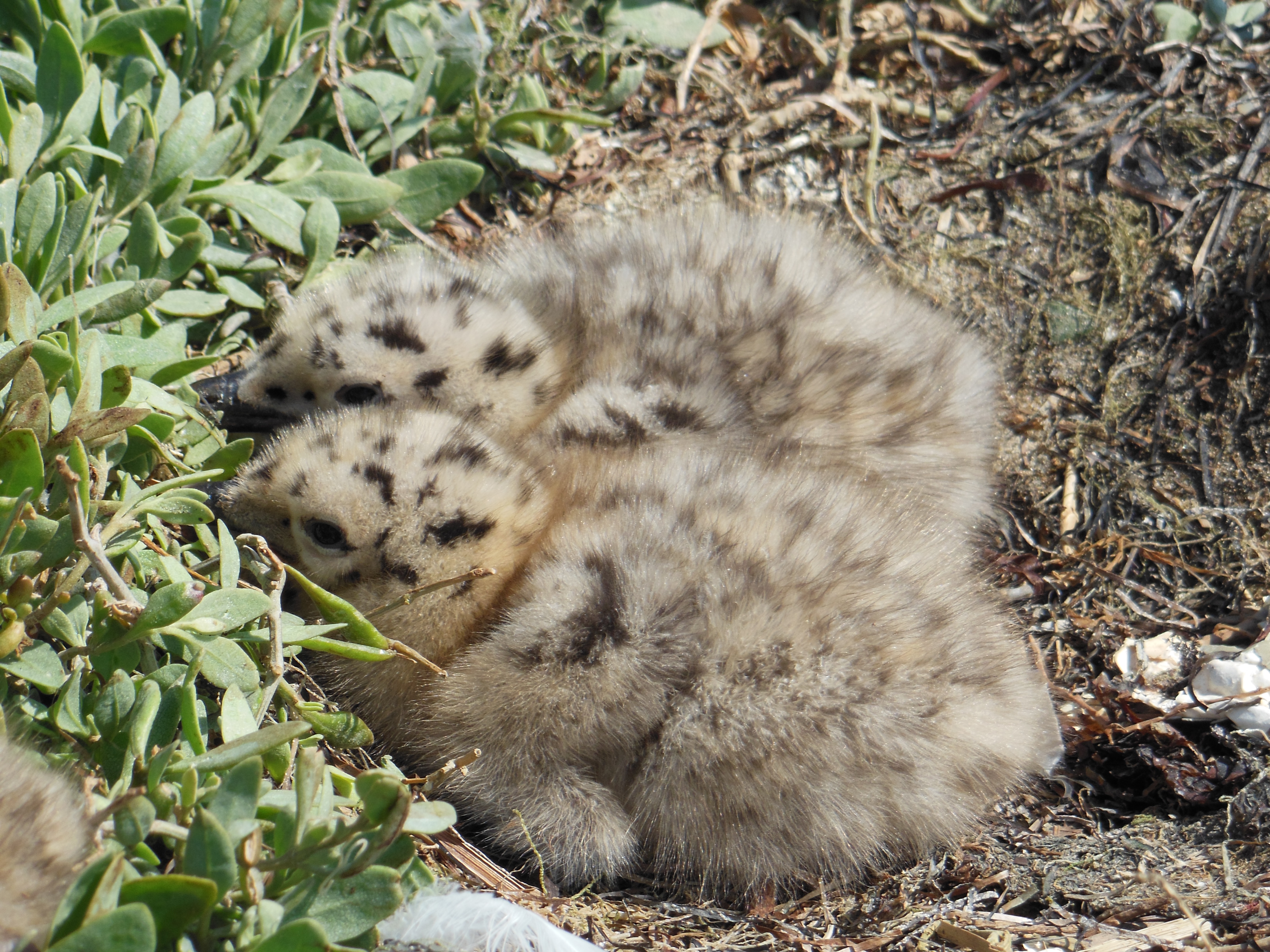 This article was published in December 2015 in the Antimicrobial Agents and Chemotherapy journal.
An increasing number of  studies suggest the involvement of wildlife in the dynamics of antimicrobial resistant bacteria.
In this article we describe Proteus mirabilis strains that are resistant to one of the last generations of antibiotics and were isolated from two species of gulls in the Camargue and Hyères. These bacteria are present in the intestine of humans and other animals and can notably cause urinary and skin infections. Here the genetic element supporting the resistance identified in birds is the same as the one found in human strains which suggests the existence of antimicrobial-resistant bacteria exchanges between humans and gulls.
You can access it on the publisher's website, as well as its abstract, through the opposite link.
Photo: Yellow-legged gull chicks, Camargue (© M. Janczyszyn-Le Goff / Tour du Valat)