After a year on the Tour du Valat estate, the Pheuillus took wing after saying au revoir to the public through three days of shows as part of the Festival des Envies Rhônements. In all, there were more than 200 people present as the study of this surprising species came to an end.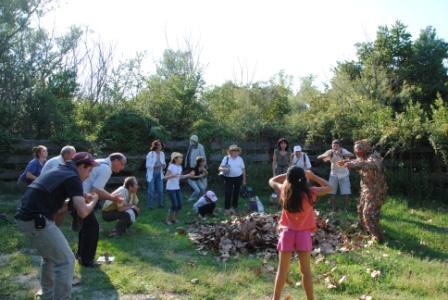 The actors' performances concerning the Pheuillus introduced several real and imaginary characters, often off-the-wall but always in harmony with nature. The audience encountered a scientist, a human turned into a Pheuillu, a painter, a television crew, and a mute artist telling a love story in sign language.
Afterwards, comfortably seated in deckchairs under the stars, visitors were invited to a photo-lecture by Jean Roché, "Ciel ! Ma Camargue", a history of the delta viewed from the sky.
The Festival des Envies Rhônements continued with other artists at various sites in the Camargue.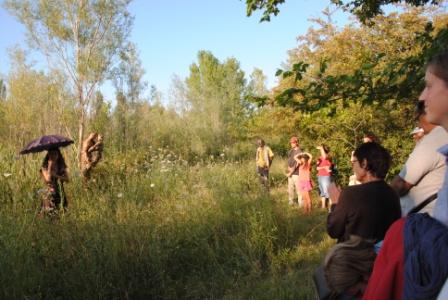 Since 2010, the Tour du Valat has been involved with the Le Phun theatre company and the Le Citron jaune street arts centre / Ilotopie in workshops for the 2013 Marseille Provence EuroMéditerranée festival.