During this first quarter the Tour du Valat received good media coverage, with more than ten articles in the press (in majority in the local and regional press), some radio interviews (like France Inter "CO2 Mon Amour") and two reports on TF1 television news.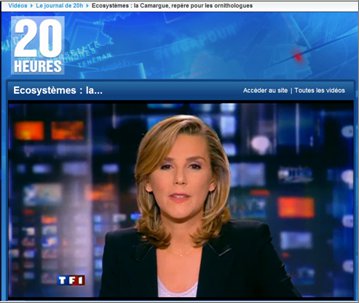 The first news item, broadcast 2nd February, was devoted to our aerial duck-counting programme, which takes place from September to March every year. This work has been carried out by our ornithologists since 2004 (from 1967 until then it was performed by the CNRS) and enables us to study both the changes and the threats affecting duck species and ecosystems that appear over time.
In the 1 o'clock TV news on 3th April, an 18-minute report was devoted to the city of Arles and its commune. As a research centre located in the Camargue, the Tour du Valat was featured for our passerine ringing activity, a long tradition going back several decades. This monitoring enables us for example to study the survival rates and movements of the birds. More than 1000 passerines were ringed this spring.