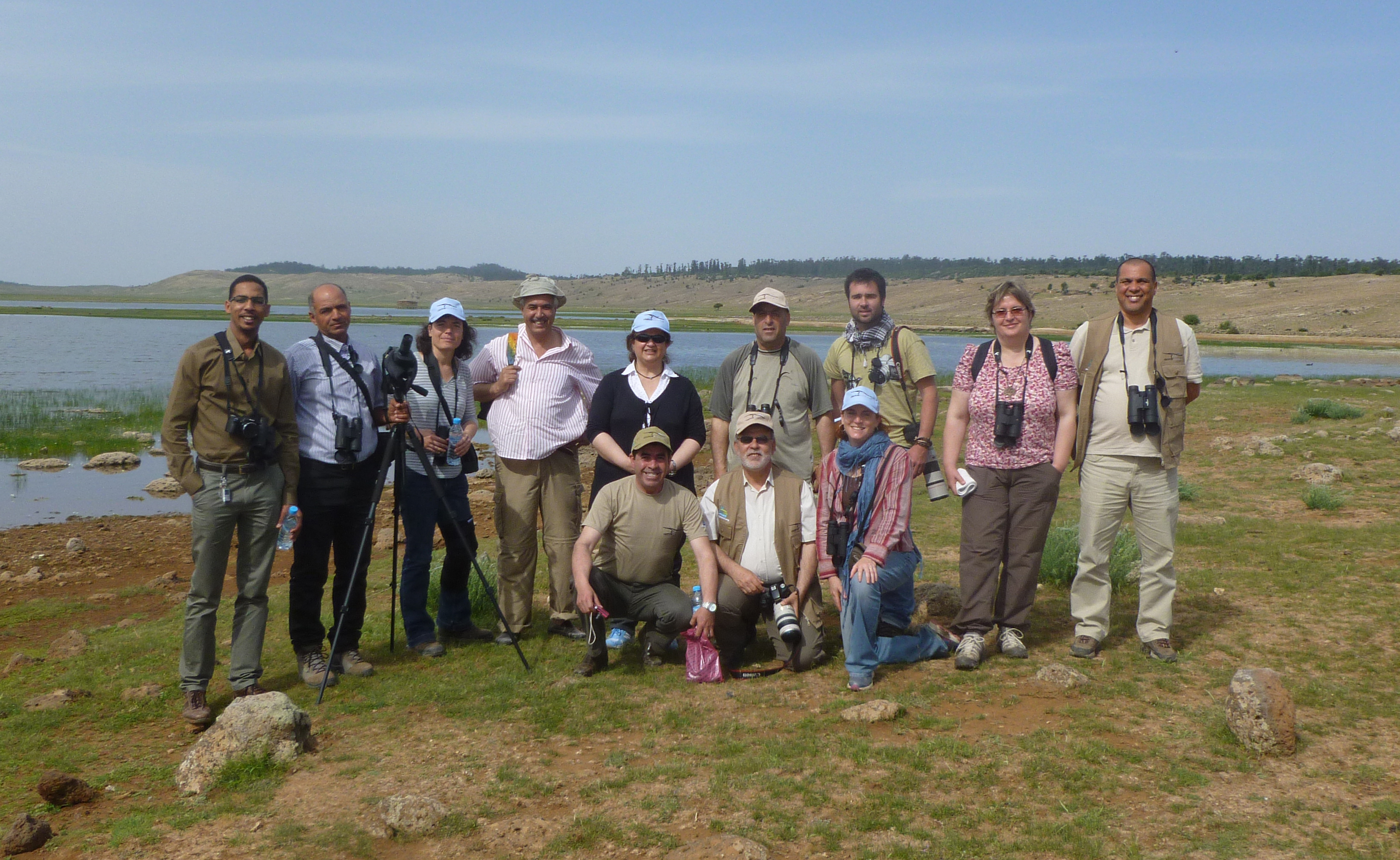 In July 2013, the Tour du Valat launched a two-year project in North Africa in partnership with four national NGOs: Association "les Amis des Oiseaux" (AAO–bird protection society, Tunisia), l'Association Nationale Algérienne d'Ornithologie (Algerian national ornithology association), the Groupe de Recherche pour la Protection des Oiseaux Marocains (GREPOM—research group for the protection of Moroccan birds), and the Libyan Society for Birds (LSB). This project, which is funded by the Critical Ecosystem Partnership Fund (CEPF), aims to improve the conservation of wetlands by developing waterbird monitoring operations in collaboration with local stakeholders.
14-15 May 2014, these partners met in Ifrane (Morocco) to make an initial assessment of the actions undertaken within this project. Wetlands management "support groups" were set up for each of the test sites, and were made up of local stakeholders (site managers, environmental NGOs, local authorities, public administrations, universities, etc.), who participated in theoretical and practical training on waterbird monitoring ad wetlands management. Related monitoring activities were also conducted to improve our knowledge on the avifauna at each test site. The results of these monitoring operations will be used to define ornithological indicators enabling us to influence the conservation of wetlands locally.
By improving the skills and raising the awareness of private managers of sites, civil society, and administrative bodies in charge of managing sites and setting national policies, it is possible to achieve better management and conservation of these highly threatened areas that are crucial for biodiversity.
Contact: Sophie Véran, Project leader for the Waterbird monitoring in the Mediterranean Region programme (contact) .