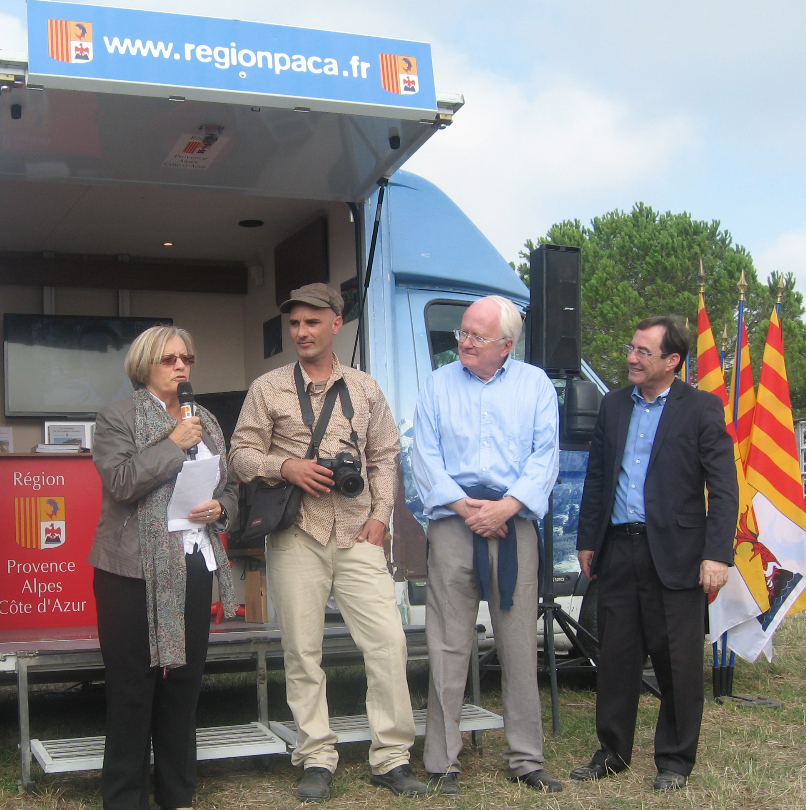 Narbonnaise en Mediterranée Regional Natural Park wins Pôle lagunes 2013 prize for "Les Archives du Sensible".
The Pôle-relais lagunes méditerranéennes (Mediterranean Lagoons Transfer Unit) awarded its prize for the second time in 2013. During the last 40 years, the landscape of Mediterranean lagoons has changed greatly, and innovative actions have been taken for these habitats. The Transfer Unit, as a programme intended to assist lagoon habitat stakeholders in the Mediterranean region, wished to highlight certain actions in particular because of their exemplary and innovative nature.
On this second occasion, the theme of the prize was culture and artistic creation, in phase with the mobilisation of lagoon managers for European Heritage Days in September 2013 together with the setting up of the Ramsar Culture Network.
After deliberation, the Pôle lagunes steering committee decided to award the prize to the Narbonnaise en Méditerranée Regional Natural Park's project "Les archives du sensible". The jury was won over by the high level of involvement of local stakeholders, the way the area and its issues are highlighted using an artistic and cultural approach, and the emphasis placed on raising public awareness of the importance of preserving wetlands.
Ms Marie Bat, Vice President of the Narbonnaise en Méditerranée Regional Natural Park's Culture Commission, was presented the prize by Hervé Schiavetti, President of the Camargue Regional Natural Park, in the presence of Michel Vauzelle, President of the Provence-Alpes-Côte d'Azur Region, at the Camargue RNP Fête on 27 October 2013. The prize awarded to the Narbonnaise en Méditerranée RNP was the making of a short film about the "Les archives du sensible" project by the independent director Samuel Thomas
The first Pôle-relais lagunes méditerranéennes prize was awarded in 2011 to the "Vert demain" (Green Tomorrow) programme coordinated by the Syndicat mixte des étangs littoraux (SIEL) for the innovative nature of this project to reduce the use of phytosanitary products in the area of the Palavas lagoons, an action that subsequently prompted other local authorities to tackle the same issue.
The Pôle-relais lagunes méditerranéennes would like to thank its technical and financial partners with regard to the prize, i.e. the National Bureau of Water and Aquatic Habitats (ONEMA), the Rhône-Méditerranéan-Corsica Water Agency, the PACA Regional Directorate for Environment, Planning and Housing (DREAL), the PACA Région, the Bouches-du-Rhône Departmental Council, and the European Union via the PACA ERDF.