As announced , in December 2011 the Tour du Valat, in close collaboration with the CEFE-CNRS (Montpellier) and IMEP (Aix-Marseille University), is launching a cycle of conferences aimed at young researchers about Conservation Sciences in the Mediterranean Region.
The first conference will take place from 8 to 10 December 2011 at the Tour du Valat (Camargue, France).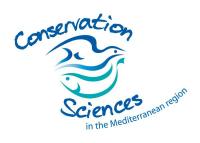 Registrations and submissions of oral or written communications have been open since 1 June 2011 on the conference website at http://www.medconservationsciences-conference.org. You have until 30 September inclusive to make a submission and until 1st December to register for the conference.
The website also gives details of the programme and scientific committee, together with practical information.
If you have any questions, don't hesitate to contact us: : [email protected]