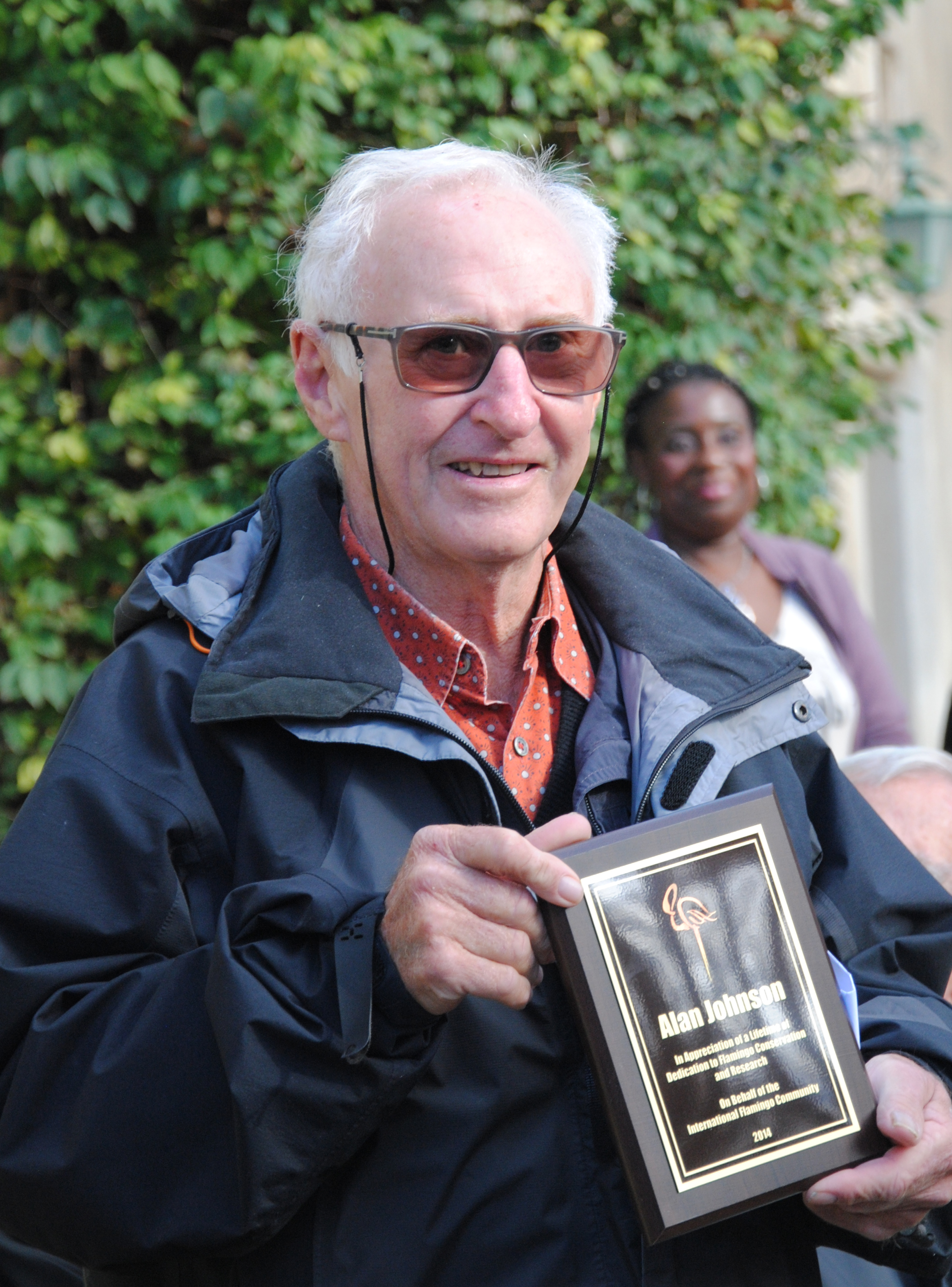 The 3rd International Flamingo Symposium  was held in San Diego, California from the 5th to the 9th of October, 2014.
Co-organised by the Tour du Valat, this event brought together specialists of the six species of flamingos in the world, including scientists working on fundamental research and others focussing on in situ or ex situ conservation.
On this occasion, Alan R. Johnson, one of the 'pioneers' at the Tour du Valat who crafted the Greater Flamingo conservation programme in the Mediterranean basin, was awarded a prize by the community of flamingo specialists in honour of his life-long commitment to the study and conservation of the species.
Flamingo specialists from worldwide gathered in San Diego (California) in October 2014
In parallel to this symposium, the Tour du Valat organised the 6th International workshop of the Mediterranean and West African Greater Flamingo network.
Thanks to support from the Total Foundation, the Provence-Alpes-Côte d'Azur Region and the 'Adopt a Flamingo Programme', the focal points of the two regions were able to attend the symposium and participate in this workshop, which resulted in several commitments to improve the operations and visibility of the network.