Booklets and reports
You can find in this section all the booklets from the Science & Management collection published by the Tour du Valat, the Mediterranean Wetlands Observatory reports and publications, the booklet about the Petit Saint-Jean Estate agro-ecological project, as well as the Technical reports of the Mediterranean Waterbird Network.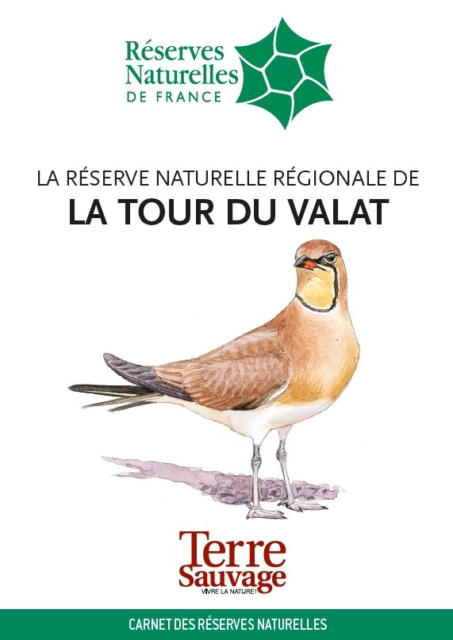 4-The Camargue/Institutional documents
Tour du Valat Regional Nature Reserve "Terre Sauvage" booklet
A booklet that explains the landscapes, fauna and flora of the Tour du Valat RNR.
Version : (in french) 760.69 KB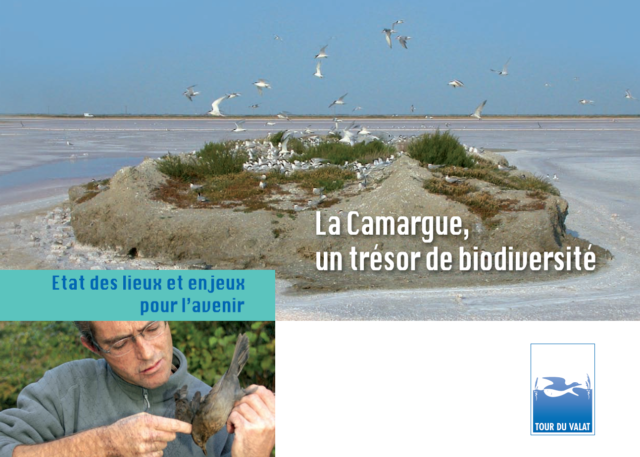 The Camargue, a treasure of biodiversity: current state and future challenges
Through the compilation of two thousand quantified parameters gathered by a very large number of organisations, concrete examples, and numerous illustrations, this information booklet gives us a precise description of the state of the Camargue today. It also offers ideas for preserving this exceptional area in the future.
Version : (in french) 6.41 MB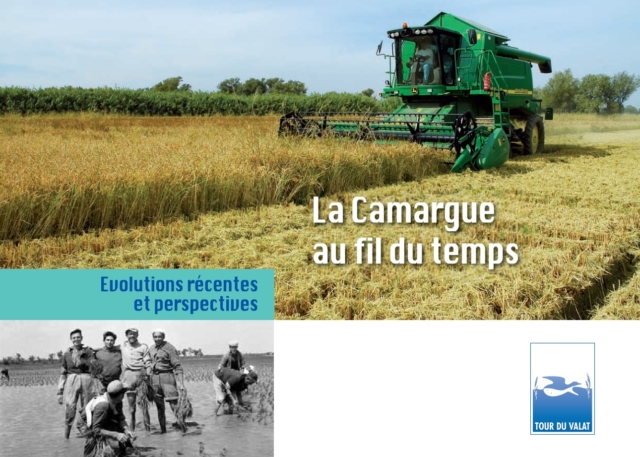 The Camargue throughout the ages: recent trends and perspectives
A gem of nature, a wild land teeming with life, wide open spaces with exceptional biodiversity… such is the mythical Camargue. However, its reality is much more complex. Over the course of time, it has experienced many upheavals that have changed it considerably. Today, it is increasingly isolated and fragile, and may lose a significant amount of its biodiversity and specificity. Yet it has many strengths, and we can look toward the future with confidence if we reconsider the relationship we must have with nature, and are able to anticipate and deal with the changes taking place.s à l'œuvre.
Version : (in french) 5.77 MB
Gérer le consentement aux cookies
We use cookies to enhance your experience on our web site.
Functional

Always active

The technical storage or access is strictly necessary for the legitimate purpose of enabling the use of a specific service explicitly requested by the subscriber or user, or for the sole purpose of carrying out the transmission of a communication over an electronic communications network.
Settings

Le stockage ou l'accès technique est nécessaire dans la finalité d'intérêt légitime de stocker des préférences qui ne sont pas demandées par l'abonné ou l'utilisateur.
Statistics

The technical storage or access that is used exclusively for statistical purposes.

Le stockage ou l'accès technique qui est utilisé exclusivement dans des finalités statistiques anonymes. En l'absence d'une assignation à comparaître, d'une conformité volontaire de la part de votre fournisseur d'accès à internet ou d'enregistrements supplémentaires provenant d'une tierce partie, les informations stockées ou extraites à cette seule fin ne peuvent généralement pas être utilisées pour vous identifier.
Marketing

The technical storage or access is required to create user profiles to send advertising, or to track the user on a website or across several websites for similar marketing purposes.