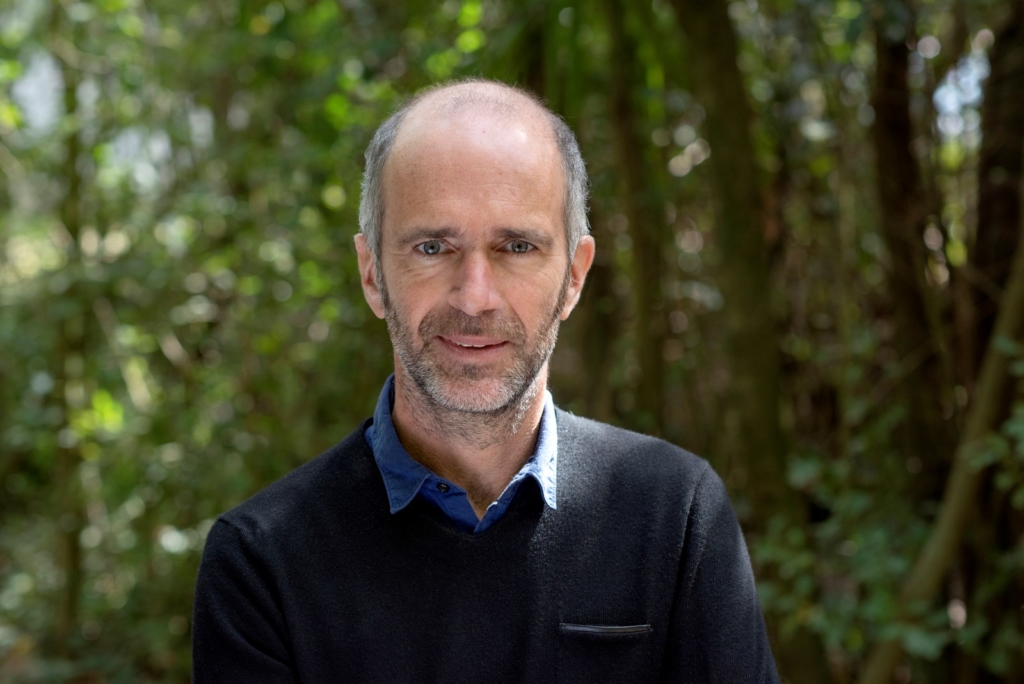 Service : Management
Contact : e-mail | +33 (0)4 90 97 06 77
Joined our team: March 2021
Additional information: LinkedIn page
Research interests and expertise
I joined the Tour du Valat in March 2021, at a pivotal moment in its long history which corresponds to the implementation of a new five-year Strategic Plan. This plan should enable it to further increase its impact in terms of the conservation of Mediterranean wetlands while maintaining the scientific excellence that is its strength and consolidating its financial sustainability.
Driven by an unwavering commitment to environmental protection, I have some twenty years of experience in France and internationally, in a variety of organizations and contexts that have allowed me to work over the years on issues as diverse as coastal zone management, the implementation of innovative financing mechanisms, tropical deforestation, ocean governance, and adapting to climate change. I recently led the RESCCUE project in the Pacific Islands from 2014 to 2019 – the first large-scale project funded by France to support the implementation of nature-based solutions for adapting to climate change.
With one foot in science and the other in action, I am looking for the best levers to strengthen the effectiveness of environmental action.
Education
Ph.D. in environmental sciences (management), AgroParisTech (2004)
Master 2 in environmental and natural resources economics, AgroParisTech (1999)
Engineer in urban planning and development, Ecole Centrale de Nantes (1997)
Publications
Find below the most recent publications of Raphaël Billé, the full list is also availbale :
Peer-reviewed publications
Marre, J.-B., Billé, R. 2019. A demand-driven approach to ecosystem services economic valuation: lessons from Pacific island countries and territories. Ecosystem Services 39(2019) 100975.
Gattuso, J.-P. Magnan, A., Bopp, L., Cheung, W., Duarte, C.M., Hinkel, J., Mcleod, E., Micheli, F., Oschlies, A., Williamson, P., Billé, R., Chalastani, V.I., Gates, R.D., Irisson, J.-O., Middelburg, J.J., Pörtner, H.-O., Rau, G.H. 2018. Ocean Solutions to Address Climate Change and Its Effects on Marine Ecosystems. Frontiers in Marine Science 5(337): 10.3389/fmars.2018.00337
Magnan, A., Colombier, M., Billé, R., Joos, F., Hoegh-Guldberg, O., Pörtner, H.O., Waisman, H., Spencer, T., Gattuso, J.-P. 2016. Implications of the Paris agreement for the ocean. Nature Climate Change 6:732–735.
Gattuso, J.-P., Magnan, A., Billé, R., Cheung, W., Howes, E., Joos, F., Allemand, D., Bopp, L., Cooley, S., Eakin, M., Hoegh-Guldberg, O., Kelly, R.P., Pörtner, H.-O., Rogers, A., Baxter, J., Laffoley, D., Osborn, D., Rankovic, A., Rochette, J., Sumaila, U.R., Treyer, S., Turley, C. 2015. Contrasting Futures for Ocean and Society from Different Anthropogenic CO2 Emissions Scenarios. Science 349(6243): aac4722.
Coreau, A., Conversy, P., Mermet, L., Boisvert, V., Bretagnolle, V., Delay, B., Gauthier, O., Béchet, A., Billé, R., Déter, J., Doré, A., Doussan, I., Dupouey, M.-A., Gosselin, F., Halpern, C., Jolivet, S., Lecomte, J., Lefeuvre, C., Marty, P., Michel, C., Poinsot, C., Séon-Massin, N., Tatoni, T., Thevenin, E., Touroult, J. 2015. Quelles questions émergentes pour les politiques publiques de biodiversité en France métropolitaine ? Résultats et perspectives. Natures Sciences Sociétés 23 : 266-274.
Books
Billé, R., Cury, P., Loreau, M., Maris, V. 2014. Biodiversité : vers une sixième extinction de masse. La Ville Brûle, Collection 360, 200 p.
Billé, R., Mermet, L. (dir.) 2003-2007. Concertation, décision et environnement : regards croisés. Vol. 1 à 4, La Documentation Française, Paris, 812 p.
Book chapters

Billé, R. 2015. « Un outil 'stratégique' sans acteurs et sans contextualisation : l'impasse du triage ». In Mermet, L et T. Leménager (ed.) Développement et biodiversité : comment négocier le tournant environnemental ?, Recherches n°4, AFD, Paris.
Mermet, L., Homewood, K., Dobson, A., Billé, R. 2013. « Five paradigms of collective action underlying the human dimension of conservation ». In D. MacDonald and K. Service (Eds) Key topics in conservation biology, Blackwell Publishing, pp. 42-58.
Billé, R., Downing, T., Garnaud, B., Magnan, A., Smith, B., Taylor, R. 2013. « Adaptation strategies for the Mediterranean ». In A. Navarra and L. Tubiana (Eds.) Regional Assessment of Climate Change in the Mediterranean, Springer, Dordrecht, The Netherlands, vol. 2, pp. 235-262.