During the 8th edition of the Public Works Trophies, which took place on February 24, 2022, NGE was awarded the "biodiversity" trophy for its control of invasive exotic plants.
To control invasive exotic plants, NGE, in partnership with scientific organizations, has developed an extremely fine selection of seedlings adapted to different parameters for seeding disturbed areas.
Seeding, a natural and ecological solution, thus complements manual and mechanical treatment methods and represents the ultimate act in the fight against invasive exotic plants on site via a scientifically validated method.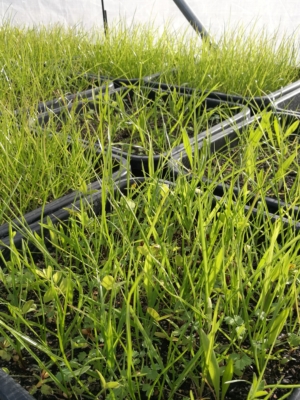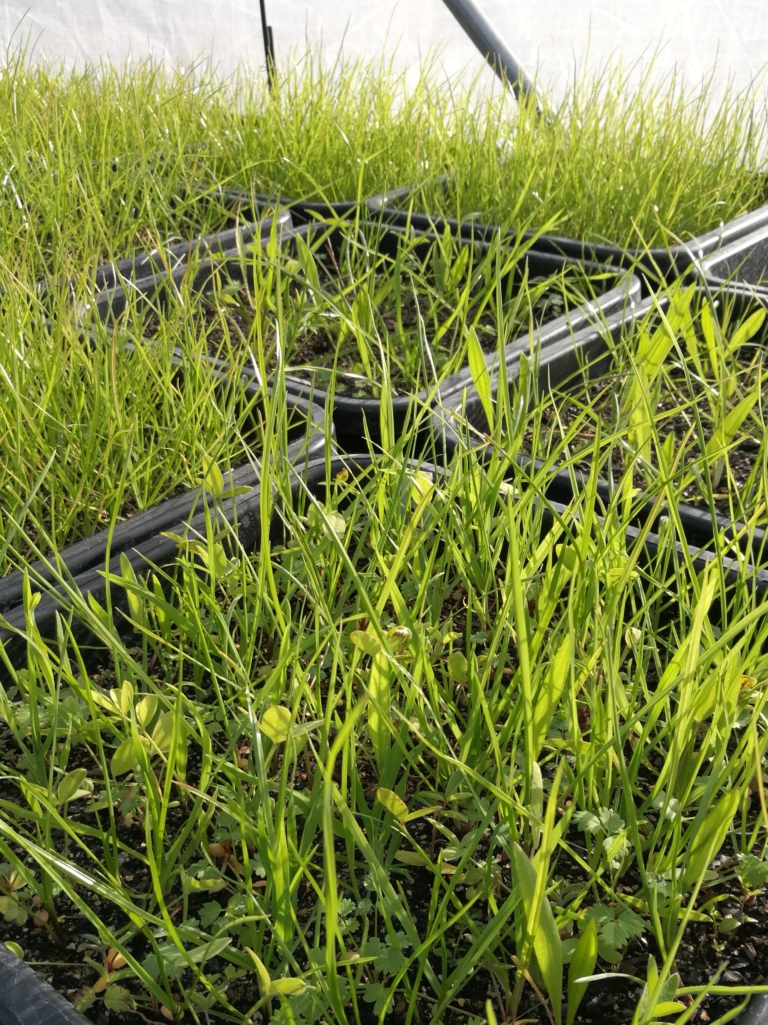 This work was developed within the framework of a CIFRE grant in collaboration with the Mediterranean Institute of marine and terrestrial Biodiversity and Ecology (IMBE [1], University of Avignon, France), by the team in charge of restoration issues at the Tour du Valat, in particular Manon Hess (PhD [2]), Hugo Fontes [3], Loïc Willm [4] and François Mesléard. [5]
The "Biodiversity" category of the Public Works Trophies rewards innovations by companies aimed at preserving natural environments (terrestrial and aquatic), taking into account or integrating biodiversity into processes or projects, as well as combating invasive species (e.g., preserving natural areas: wetlands, meadows, forests – protection of fauna and flora: adapted fences, crossing or anti-drowning devices) as well as managing invasive species. These innovations can correspond to achievements or innovative best practices in the consideration of issues related to biodiversity.
Portait of Manon Hess, who did her PhD at the Tour du Valat
Discover her background, the importance and the challenges of her research.